How it is made OPPO in terms of 5G devices? We can consider it as one of the pioneers of the 5G sector: it was the first company to bring a smartphone with support for fifth generation networks to Europe and it is one of the most avant-garde brands in this market.
This is why it is also one of the phone manufacturers (along with Xiaomi and Huawei) that have more 5G models in their portfolio. But for the same reason it is not easy for the layman to locate all OPPO 5G phones and their price list. This guide was created to introduce you to all the mobile devices of the Chinese giant with support for the new connectivity. We have collected in one list all OPPO smartphones that support 5G.
We have also included the devices in the guide Realme because it is a brand that (albeit independent) was launched by OPPO and its devices currently have similar software. We have also divided the guide into two lists: that of 5G mobile phones marketed in Italy and that of models present only abroad, primarily on the Chinese and Indian market.
OPPO smartphone with 5G in Italy
OPPO FIND X2 PRO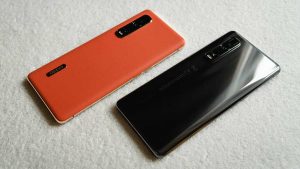 The Find X2 Pro is the most powerful OPPO top of the range of 2020. It supports 5G in all its frequency spectra and has a powerful processor Qualcomm Snapdragon 865 paired with a modem Snapdragon X55. Nothing better for this type of connectivity. It is also one of the fastest and most responsive smartphones in the world thanks to its processor paired with 12GB of LPPDR5 RAM and 512GB of UFS 3.0 memory.
It has one of the most amazing displays: a panel 6,7-inch 10-bit AMOLED with QHD + resolution, 120 Hz refresh rate and the ability to display a billion colors. It has a stellar photo compartment with a triple rear camera of 48, 48 and 13 MP with 5x optical zoom, an excellent 4260 mAh battery with very fast charging at 65, is waterproof (IP68), has stereo speakers and also has a spectacular design in leather or ceramic depending on the color variant chosen.
Oppo Find X2 Neo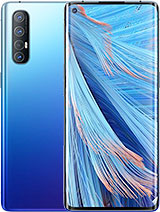 This Find X2 Neo was born as a device halfway between the mid-range and the top of the range, a perfect 5G smartphone but at a modest price. It has a processor Snapdragon 765G with Snapdragon X52 integrated modem which fully supports fifth generation networks, even if not with the maximum speeds guaranteed by the Find X2 Pro (which in any case will take many years to arrive in Italy).
It has a splendid memory configuration from 12 / 256 GB and an excellent display a 90 Hz AMOLED type. It also boasts a true camera phone camera with 48 MP, optical zoom and OIS. The design is incredible, it is one of the thinnest and lightest 5G smartphones in the world, it has a curved screen and premium materials. Finally, it boasts stereo speakers, NFC, fast charging at 30W and 4025 mAh of battery which is more than enough.
OPPO Find X2 Lite
There are also cheap 5G smartphones: one of the least expensive is OPPO's Find X2 Lite, which with a little luck is around 400 €. Nonetheless, it comes with a hardware department similar to that of Find X2 Neo, including a processor Snapdragon 765G, 8GB of RAM and 128GB memory.
Plus it has a premium glass and metal design, an incredible 32 Megapixel front camera and a good display. AMOLED Full HD +. It is light and compact, nevertheless it mounts a fairly large and durable battery of 4025 mAh with fast charging at 30W. Also presents NFC and the audio jack for headphones.
OPPO Reno 5G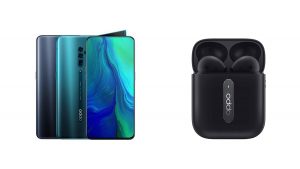 The first OPPO smartphone with 5G was the Reno 5G: the top of the range of the company as regards the 2019 generation which in 2020 became a best-buy thanks to its price dropped from 899 € to less than 350 €. This device is equipped with a processor Snapdragon 855 to which an external 5G modem has been combined Snapdragon X50 single-mode.
It is characterized by an incredible photographic sector, equipped with 3 sensors of 48, 13 and 8 megapixels including one with optical zoom 5x and one with laser autofocus; there is also a double OIS system for stabilization and a wide angle sensor. For those who have not understood it is the Reno 10x zoom with the only difference that in addition there is support for fifth generation connectivity.
The device also has a unique and original full-screen design, with a 16 Megapixel shark fin pop-up selfie camera that includes a front flash. On board we also find an excellent 6,6 ″ AMOLED display and a 4065 mAh battery. OPPO Reno 5G is a smartphone that was born with Android 9 Pie but which received the update to Android 10 and ColorOS 7.1.
OPPO 5G smartphone outside Italy
The following are the smartphones with support for fifth generation networks that OPPO has marketed outside Italy and that they did not arrive on the Italian market. Of course, those listed above must be added to these devices, i.e. the OPPO 5G smartphones launched in Italy, to obtain the complete list of devices with support for fifth generation networks. Not being present in Italy we will not dwell on the following devices and we limit ourselves to listing their names.
OPPO Find X2
Oppo Reno3 5G
OPPO Reno3 Pro 5G
Oppo Reno4 5G
OPPO Reno4 Pro 5G
Oppo Ace2
OPPO K7 5G
OPPO A72 5G
OPPO A92s
Realme smartphone with 5G in Italy
Realme X50 Pro 5G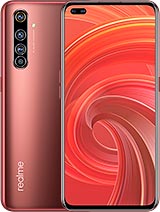 The flagship Realme model of 2020 is X50 Pro and has a hardware sector comparable to those of the best smartphones of the year despite not being among the most expensive. It is found at less than 600 €, yet boasts a processor Snapdragon 865, at least 5GB LPDDR8 RAM and UFS 3.0 memory. Something incredible for what it costs, as it has performance similar to that of more expensive smartphones.
Another very interesting detail is the 90 Hz AMOLED display from the truly remarkable yield, as well as double wide angle front camera 32 and 8 Megapixel. On the back there is a quadruple good mid-range sensor with optical zoom, the design is made of excellent materials and the battery is 4200 mAh with fast charging at 65W.
Realme X50 5G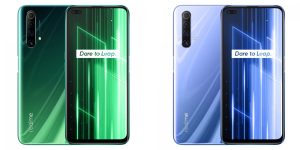 Launched with a price below 400 € and available thanks to street prices a figures incredibly affordable, Realme X50 is one of the least expensive 5G smartphones ever. Nonetheless, it offers all the power of the Snapdragon 765G processor, backed by 6GB of RAM and 128GB of memory.
It has a double front camera and a quadruple rear camera of 48 MP that exceed the sufficiency, a display with refresh rate even at 120 Hz, a 4200mAh battery and a sleek, well-built design.
Realme 5G smartphone outside Italy
These are always 5G smartphones launched by Realme, however they never made it to Italy. Or rather, they all got there with the exception of the X50m, which was marketed in Europe under the name of Realme X50 5G. The X50 5G placed on the market in China, on the other hand, has different characteristics from the Global version.
Realme X50 ProPlayer
Realm X50m
Realme X50 5G (China)
Realm V5 5G