More people have to use your smartphone or you want create a second space completely private and hidden parallel accessible only to you on your OPPO? There is no need to create a second smartphone, because sui Android devices from OPPO and Realme has multi user support.
Using the multi-user function, it is possible to create a second space that can be activated and deactivated at any time, even protected by a password, on which to install applications, insert files and customize the mobile phone in a completely different way than the main space. You could even install WhatsApp by logging in with another phone number and then having another account. Thanks to the ColorOS 7 user interface and Realme UI, you can literally have multiple phones in one.
This can be used to create a private dimension with no notification and visibility for other people, to create a business mode or for any other purpose. So let's go find out how to activate multi-user support on OPPO and Realme smartphones, and of course also how to disable this second space.
Caution: multi-user support is a very recent feature, so it is not yet available on all OPPO and Realme devices. At the time of writing this guide there are no Realme sold in Italy that support it.
Activate multi-user and create a second space on OPPO and Realme
The procedure is quite simple to follow and even a layman can easily do it, thanks to the special multi-user functionality integrated on the ColorOS 7 and following versions of the OPPO smartphones and on the Realme UI of the Realme smartphones. If you want to create a secondary space for a guest or for yourself, the first thing you need to do is go inside Settings through the appropriate gear icon.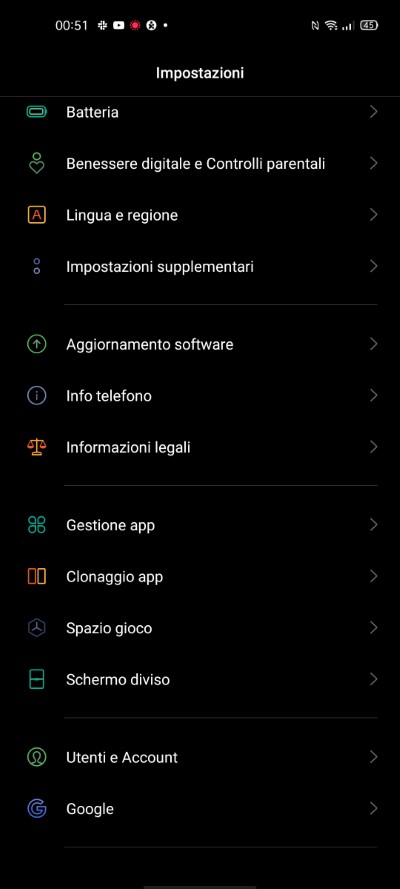 Scroll down until you find the entry Users and Accounts, then tap on it. Select the media Multi-user, then tap on Add user.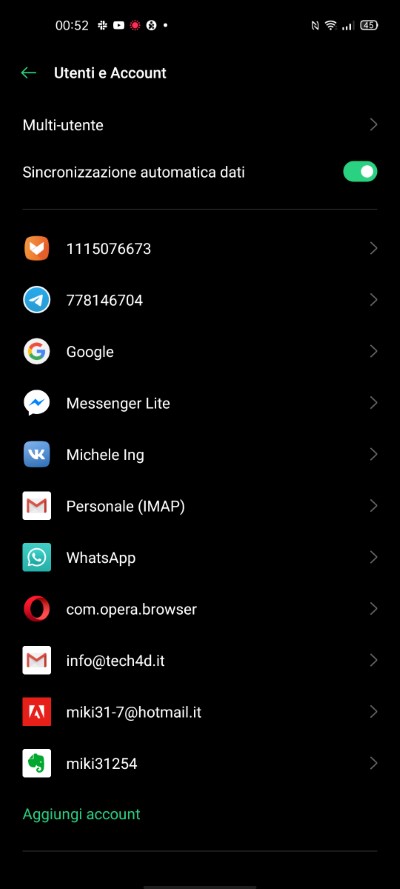 If, on the other hand, you want to temporarily log in a Guest to use the phone for a short time, tap on not ready yet.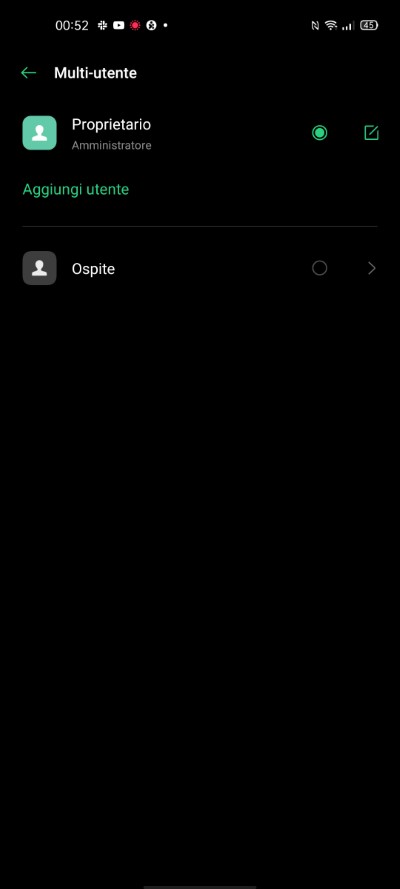 Once the user has been created, the smartphone will perform a sort of "mini restart" by loading a user interface devoid of all the applications, customizations and files that you have inserted on your smartphone.
But don't worry: you haven't lost any of the data on your device. You are simply in a second space to customize from scratch. To return to the previous situation with the profile of the owner of the OPPO or Realme smartphone, just go back to the Settings, tap on Users and Accounts, to choose Multi-user and then select Owner. Everything will return to the way it was before. In summary, here are the steps to follow to activate multi-user support on OPPO smartphones with ColorOS and Realme with Realme UI.
Go to Settings
Select Users and Accounts
Tap on Multi-user
Choose Add User
Nothing simpler. Through this function you can create multiple spaces, but pay attention to the settings you set because some affect all users. Also, always keep an eye on the memory to avoid that there is always enough, because it is easy to forget it in secondary spaces with less data inside.