Until a few years ago it was easy record phone calls secretly on Android, but if you own a smartphone you will have noticed that now it is much more complicated, sometimes impossible. Due to European legislation, mobile phone manufacturers can no longer include a feature in the operating system to record phone calls received on Android.
The speech also applies to the most important giants such as OPPO, Realme, Xiaomi and Samsung. Although there is no dedicated functionality in the ColorOS and Realme UI, luckily it is still possible to record a phone call on OPPO and Realme smartphones. It makes no difference if Android 11, 10, 9 Pie or other versions are installed on your phone: for now it is possible, but only by using a specific app to record incoming and outgoing voice calls compatible with the smartphone you own.
In this guide we explain how to record calls on OPPO and Realme smartphones automatically in the best way, without root or any kind of program and above all for free. We have tried this method from several OPPOs including Find X2 Neo and Lite, which is why we are sure about its effectiveness, but not being able to test it on all smartphones we do not guarantee it will work with all terminals.
Record phone calls on OPPO and Realme smartphones with the Cube ACR recorder
Since there is no function of the ColorOS (nor of the Realme UI) to record a call on OPPO and Realme devices, to record the calls it is necessary to use athird-party app. But many report that most applications to record phone calls they try don't work. An app that we can confirm works on OPPO and Realme phones is Cube RTA, also working on many other smartphones with Android.
If you have an OPPO or a Realme you can download and install it for free on the Play Store. In addition to recording normal incoming and outgoing phone calls, this application also offers the ability to record VOIP calls such as those on Skype and messaging apps such as WhatsApp, Telegram and Facebook Messenger.
NB: we specify that this app to record calls on OPPO and Realme is completely Delivery to Italy takes one or two business days. Inside, while carrying out the configuration procedure, a screen will appear at some point that will invite you to subscribe for more features, however you can safely skip this screen by touching the X at the top left and use the app for free. Even without a subscription, you can safely record all calls on Android 11, Android 10 and other versions.
Having made the above clarification, we can move on to first configuration of the app to carry out as soon as you have downloaded it. As soon as you open the app, a Welcome screen will appear from which you can continue by tapping on Following.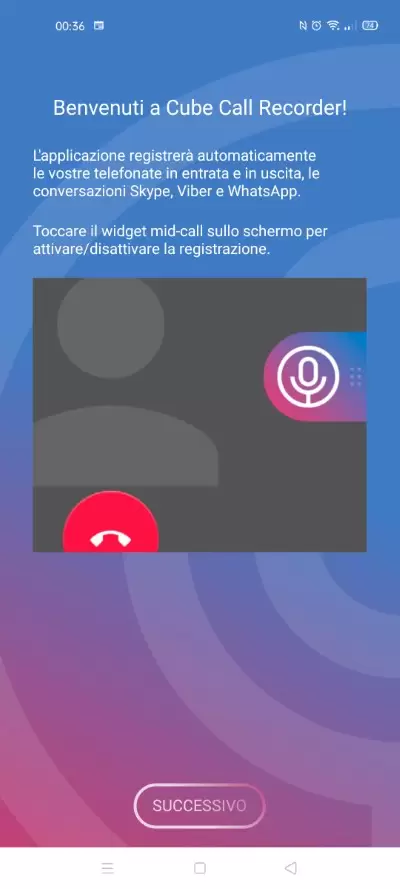 You will then have to tap on You agree and then Grant permissions to allow the application to access your phone calls and record them on your OPPO or Realme device.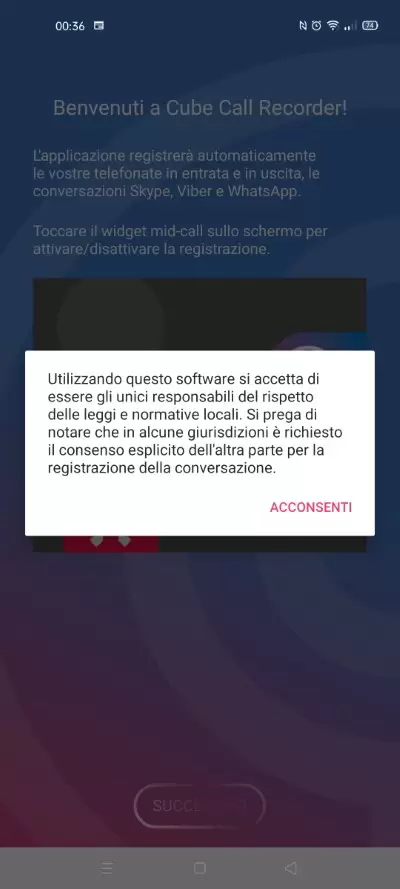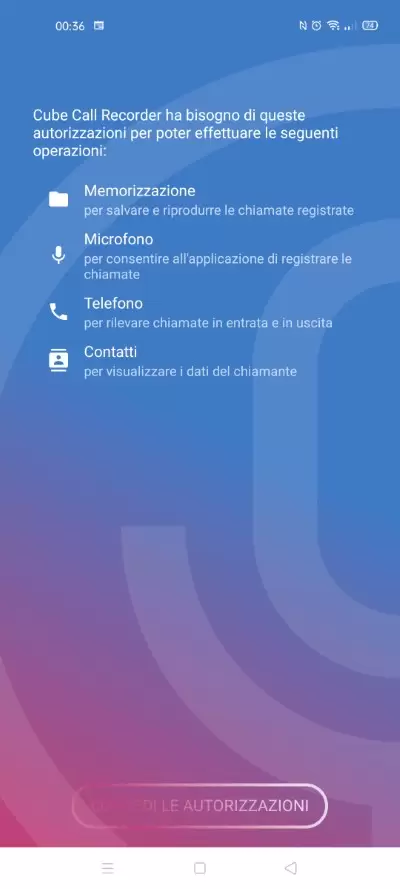 Tap on Allow and then choose the voice Enable overlay: this will allow the app to pop up a button to record phone calls during each call.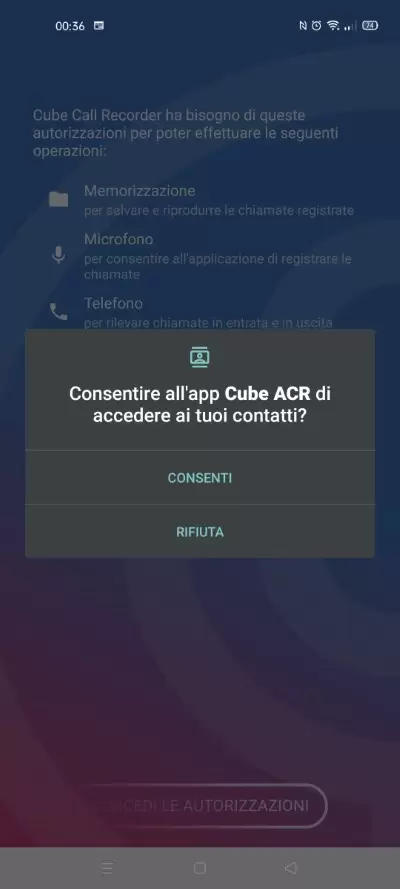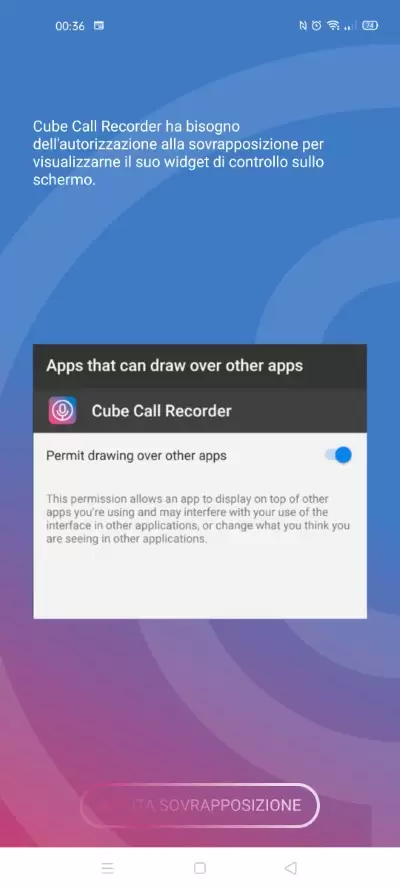 Activate the Cube ACR switch on the screen Floating window manager, then go back with the arrow at the top left and choose Activate app connector.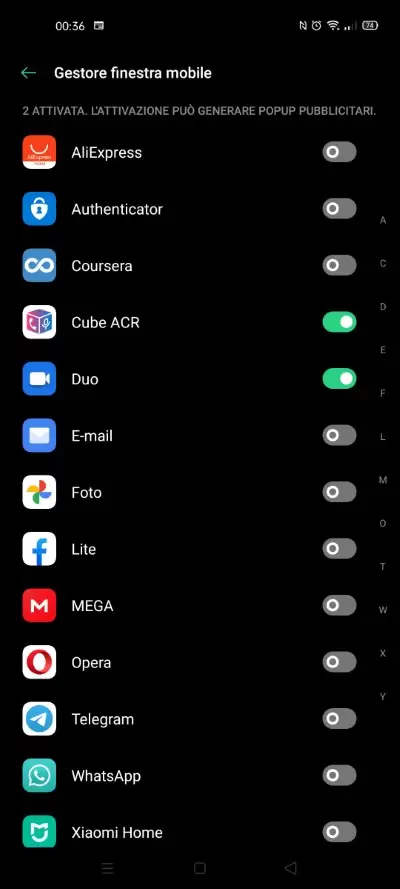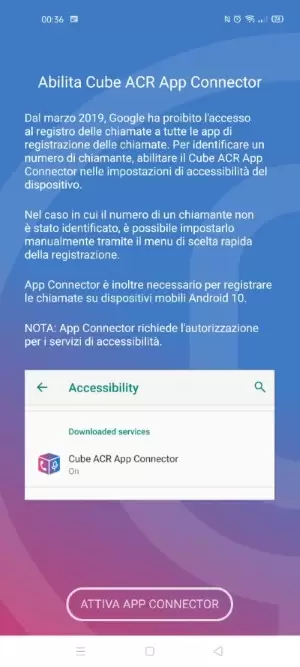 Scroll down the screen Accessibility which will appear and touch Cube RCA App Connector, then set it to Qualified.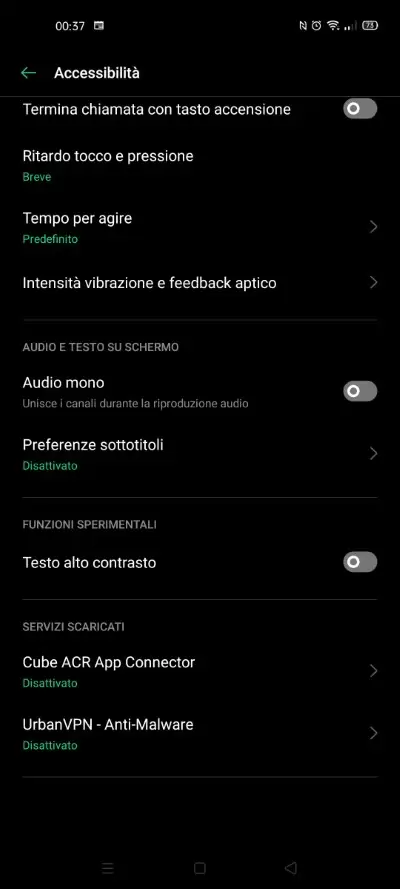 Tap on Ok, then go back to return to the app and tap on I understand and agree.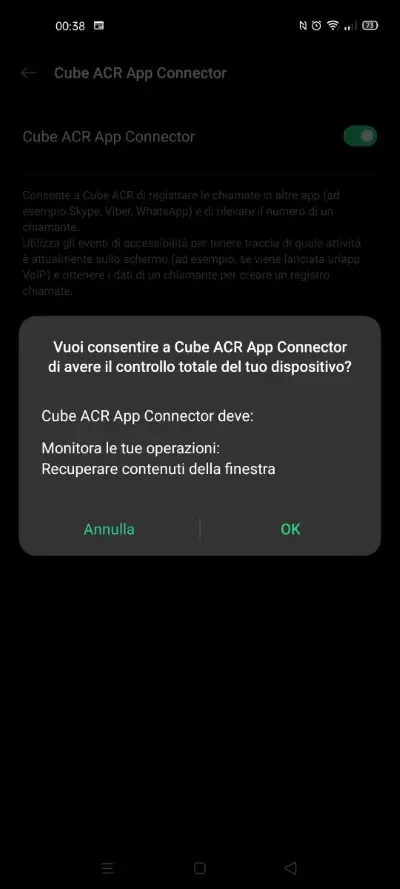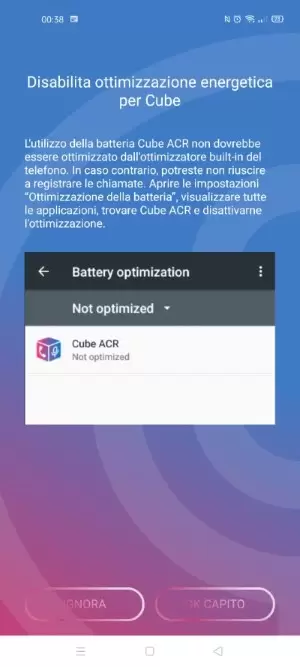 Now you need to decide which type of phone call to record: tap Phone Number in the case of normal calls, otherwise choose an app from those listed.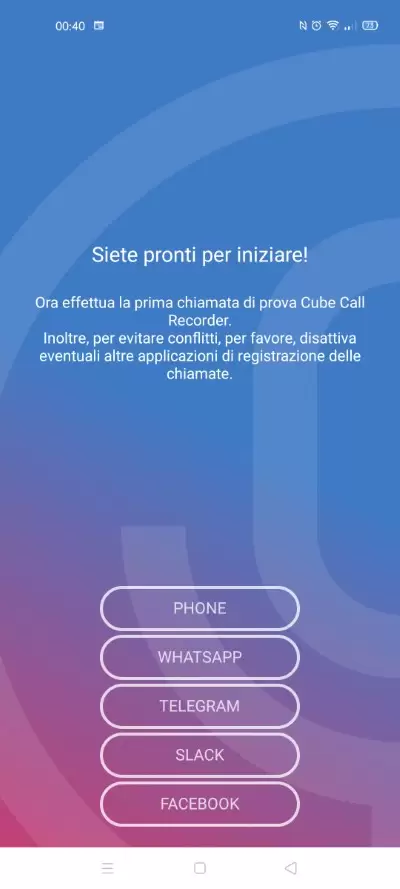 Now dial the phone number to be called by the composer that will appear automatically (or choose it from the contacts), then tap on the icon of the microphone inside the blue and purple bar that appears on the screen to start recording the call (automatic recording can be activated without pressing the key).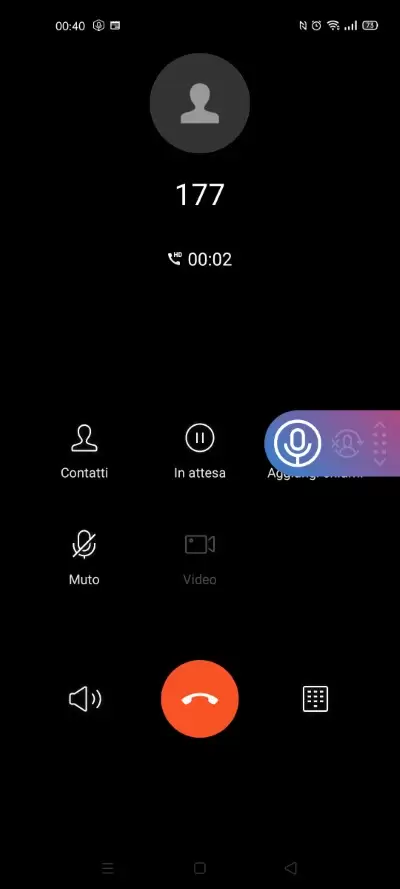 You can move this bar anywhere on the screen is more convenient for you using the dots on its right. In every phone call you make, this bar will always appear from which you can start recording. To stop recording, you just need to tap on the microphone again or hang up the phone call.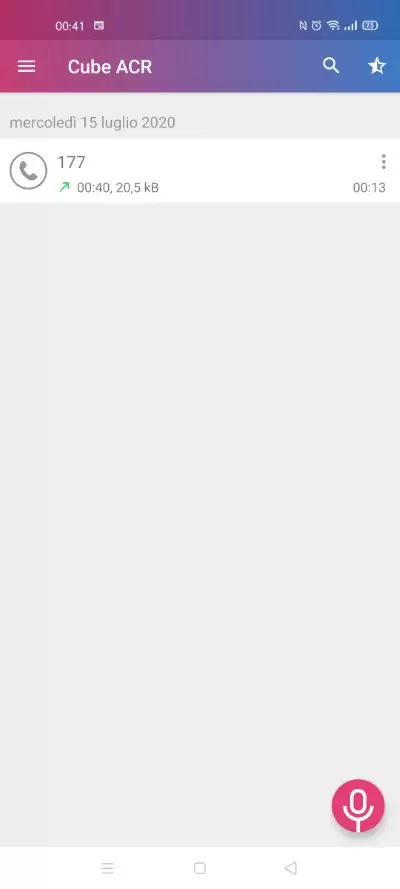 Returning to the Cube ACR app, you will find the call recording already saved, which you can listen to and / or share. The recordings can also be reached through the system file manager, by going to the Cube ACR folder.
How to record calls on OPPO and Realme in brief
Below we explain the procedure we have just illustrated to you to record calls on OPPO and Realme in a few simple steps in order to summarize and clarify your ideas at best. To record a phone call you must:
Download and install the Cube ACR app from Play Store
Open the app and tap Next
Tap on Agree, then on Grant permissions
Select Allow, then Enable Overlay
Activate the switch at Cube ACR and go back in the app
Tap on Activate app connector
Scroll to Cube ACR App Connector, set it to Enabled and give the ok
Return to the app and tap on I understand
Decide which call to record (Phone for normal phone calls, otherwise choose an app)
Tap the microphone in the purple and blue bar that appeared in the phone call
During each phone call, this bar will appear which you can click on to start recording. You can view all recordings within the Cube ACR app or by accessing the Cube ACR folder with the pre-installed File Manager.