In the last decades the world of marketing has totally changed. From the 70s to the early 2000s, the main means of marketing were the mass media, with TV, radio, newspapers and magazines dominating. From 2005, on the other hand, PCs have assumed a key role, while from 2015 onwards smartphones have become the main focus. Until 2020, when marketing, via the internet, also entered the AIoT world with smartwatch, TV and audio devices.
To train the new agencies and advertisers of the future and allow everyone to always keep up with the world of marketing, the OPPO Marketing Academy: a training platform that will serve to give the marketing industry all the tools necessary to analyze data and propose the most appropriate campaigns for brand growth.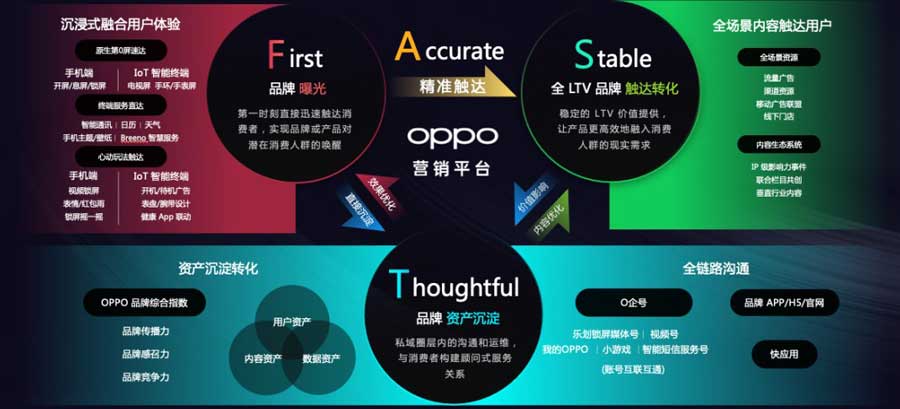 OPPO Marketing Academy is based on 4 main pillars.
Intuition: the training course will allow participants to interpret marketing trends from different perspectives and will give as results the data on the understanding of the various types of users.
Deconstructive power: products and technologies will be explained to explore different advertising methodologies, with the participation of in-house experts with know-how on marketing techniques and products that will help participants in the analysis of product logic and application methods.
Innovation: we will explore the most valuable cases in the era of integration and look at innovation from a professional point of view, with the aim of providing innovative solutions to increase the value of campaigns.
Co-creation: participants will be guided in creating a marketing ecosystem using the help of partners. In fact, the training will be attended by partners and industry experts to create a valid platform that will serve to obtain common results and mutual benefits.
The ambitious project has just started in China.