It is now official: OnePlus has decided to switch to ColorOS. At least for now the passage only concerns the China, but with this manufacturer the total number of brands that have recently decided to adopt OPPO customization rises to 3 (the third, for those who do not know, is Realme). HydrogenOS is therefore retiring to make way for ColorOS 11.
Many will already be wondering which are the smartphones of the brand that will switch to the customization of OPPO based on Android 11: are they only those on the way or even those already on the market? Well, the company wasted no time and in China it has already released the first beta for OnePlus 8. The beta is already available for download and can be manually flashed on the Chinese units of the smartphone.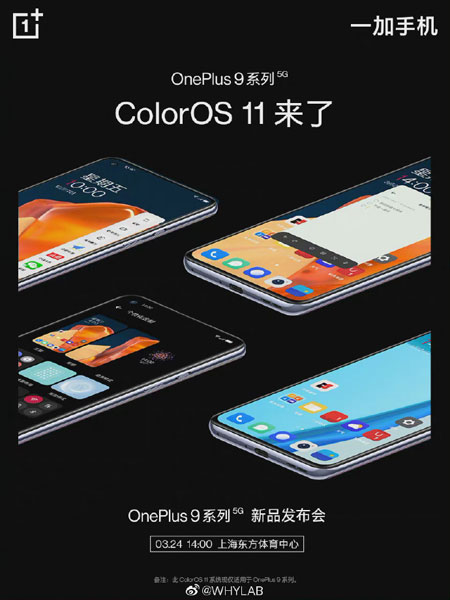 Also, the OnePlus 9 series in China will come with the ColorOS 11 already pre-installed. The official confirmation of the switch to the OPPO user interface came from Gary C., Product Lead of OxygenOS. But what will happen to the OnePlus users of the global market?
According to what was revealed by the official team, the switch only concerns China and OxygenOS will remain the operating system of the brand's smartphones sold on the global market. Whether or not the change will happen in the future, we don't know. Meanwhile, in the tweet above you can see the first images of the ColorOS installed on OP9.