The official Android 10 roadmap has been widely respected: after an initial release in India, even budget smartphones OPPO A5 2020 and A9 2020 are receiving the update to ColorOS 7 based on Android 10 in Italy. The roadmap indicated the release timing of the month of July: a month in which all updates to the new version of the Chinese manufacturer's user interface are completed.
The reports regarding the arrival of the update in Italy came to us from ours OPPO Italy community to which we invite you to subscribe for more information. Many users have posted the screenshot of the roll out of the new software version. Both in the case of OPPO A5 2020 and A9 2020 the firmware version code changes to CPH1931EX_11_C.68 and the weight is of 3,61 GB.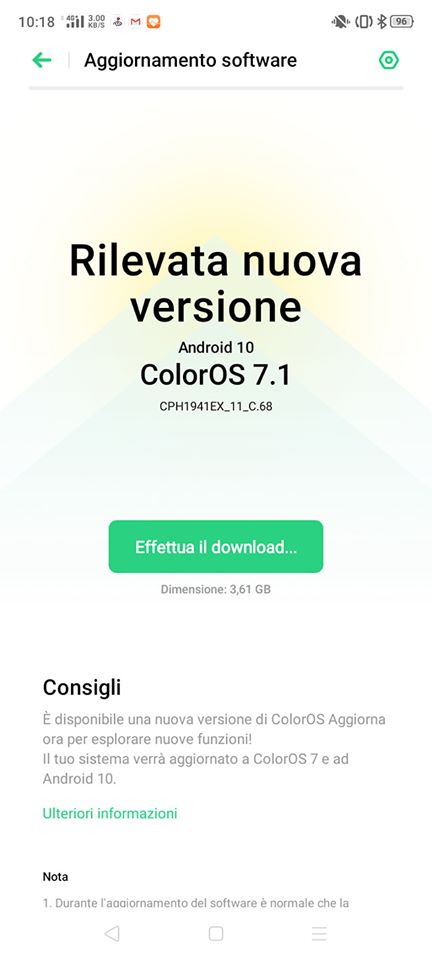 Given the size, it is recommended to download through the WiFi connection in order not to erode the data traffic, and it is recommended to have enough charge in the battery. Specifically, with the update for OPPO A5 and A9 2020 the ColorOS 7.1: you then pass from 6 to 7.1, skipping 7.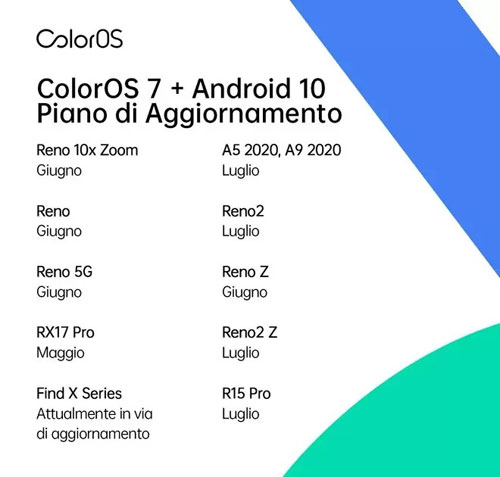 The novelties of the new update are many, it is one of the biggest renovations that have occurred in many years in the Android world. Between news we find graphic improvements, a new smart sidebar, the Dark Mode at the operating system level, new gestures for navigation and the Focus Mode. We leave you to the roadmap where you will find the timing for the remaining models.