User reports and screenshots from our Facebook community leave no room for interpretation: OPPO A91 is receiving the update to Android 10 going directly from ColorOS 6.1 to ColorOS 7.1. Initially the roll out had begun in other European countries, but now it has also extended to Italy. This is a gradual release, so if you have this smartphone but have not yet received the notification via OTA, everything is normal.
At the moment, in fact, not everyone has received it yet, but there are already many owners who have proceeded to update. Update to ColorOS 7.1 and Android 10 for OPPO A91 brings the build number CPH2021EX_11_C.40 and since it weighs several GB, it is recommended to download via a WiFi connection, as the user who published the screenshot below did. Also, as this is a major update, we recommend doing a factory reset after the update to avoid bugs and other types of problems.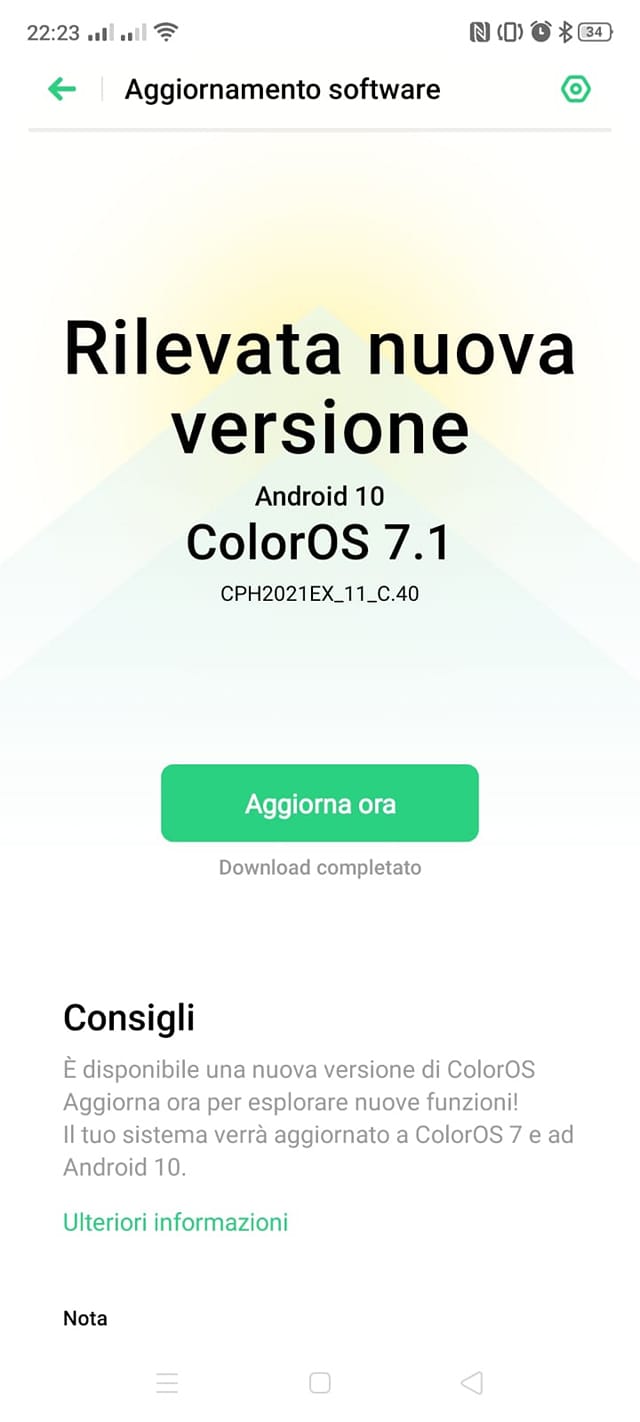 OPPO A91 was the latest smartphone of the manufacturer marketed in Italy (and part of the roadmap) that had not yet received the update. With this device the roadmap is therefore coming to an end and you start thinking about the next ColorOS 11, which OPPO will take care of officially present on September 14th. If you have any doubts or questions before updating, the comment box and the Facebook community are at your disposal.