It's time for new updates to ColorOS 11, which is spreading more and more rapidly on all OPPO smartphones even in the old continent. Now it's the turn of Reno4G: many users from Italy have reported the arrival of the update based on Android 11 on their smartphone and to prove this we also have a screenshot published by an owner in our community.
The update to ColorOS 11 for OPPO Reno4 5G is identified by the build number CPH2091NV6B_11_C.52 and has a weight of 3,39 GB.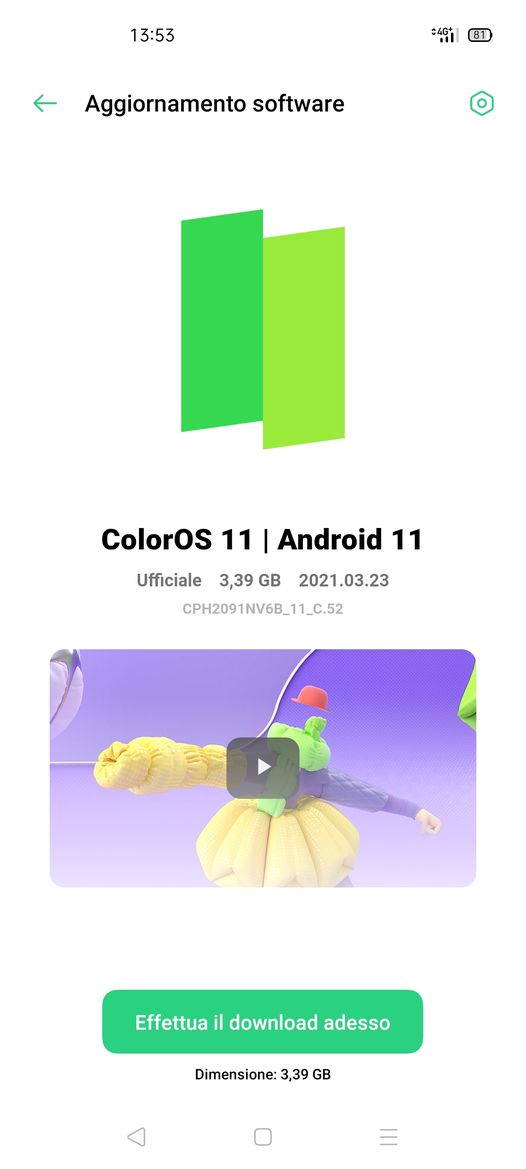 OPPO starts updating Find X2 Lite in Europe
Right after the update on Find the X2 Neo, began updating to ColorOS 11 as well Find x2 lite, for which the update from Germany was reported. In this case the firmware carries the build number CPH2005_11_C.76 and ColorOS 11.1, however by checking our Find X2 Lite we still do not detect any notifications.
This means that the roll out has not yet started in Italy, but there official roadmap reports that the smartphone will update by the end of March, so it should only be a matter of days, if not hours. The update introduces several news to the customization of OPPO: among these we find important changes in the graphical interface, the FlexDrop functionality for a more advanced multi-tasking, new customizations for Always On and Dark Mode, and a new power saving mode.
As per the roadmap of March, this month also Find X2 Pro and A52 continued to update in Italy, which had already started receiving the new user interface in the previous months.