OPPO has released a new software update via OTA on its latest series of smartphones. The update has been distributed throughout Italy for Reno 4, 4Z and 4 Pro: below are the screenshots provided by the users of our community who own these devices. As you can see from the images, the update released for OPPO Reno4 Pro 5G it is identified by the build number CPH2089VF_11_A.46.
As it regards instead OPPO Reno4 Z, the update carries the version number CPH2065_11_C.06. But what are the news of the new updates? The changelog is very short because it only contains les Android security patch of February, which are the latest released by Google so far. The distribution of the updates started from the end of January on the three smartphones, and this made them among the first Android devices ever to receive the latest security patches.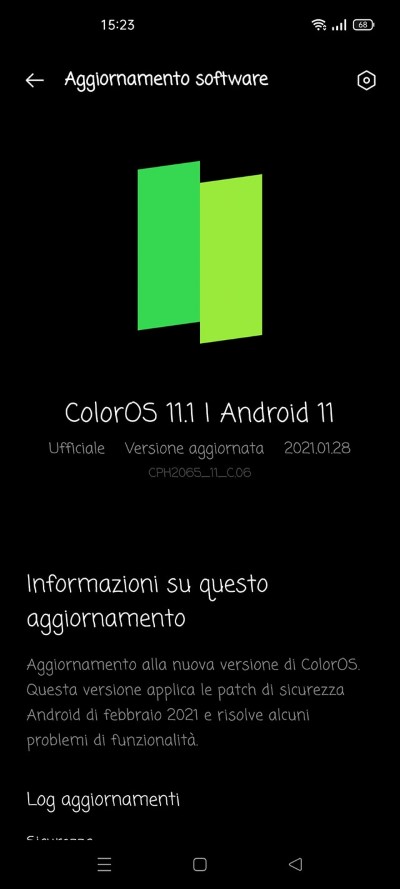 Recall that recently, for the trio of the OPPO Reno 4 series, the distribution of the update to ColorOS 11 based on Android 11 has also been started. In the screenshot concerning the Z variant you can clearly see that the device is updated to ColorOS 11.1. We report that the February 2021 patches have also arrived on three other devices: Oppo Ace2 (marketed only in Asia), A5 2020 and A9 2020, but for the latter two we still have no reports of a release in Italy.