After the various launches this month including the coveted top of the range Reno5 Pro +, OPPO closes the year with a bang also as regards the software by updating Reno4 Pro and Reno2. The Reno4 Pro 5G is indeed receiving the update to ColorOS 11 and Android 11 in Italy. From our community we have reported the arrival of the update to the new version of the operating system in a stable and final version, through a notification via OTA.
Upgrade to ColorOS 11 for Oppo Reno4 Pro brings the build number CPH2089NV44_11_C.49 and has a weight of 3,22 GB. Due to the size it is recommended to download through a WiFi connection in order to avoid the erosion of data traffic. The ColorOS 11 brings a ocean of novelty: it starts from the new features (including more customization options for Dark Mode) to the optimizations for privacy and security, passing through the improvements to the performance and to the camera.
A new update also on Reno2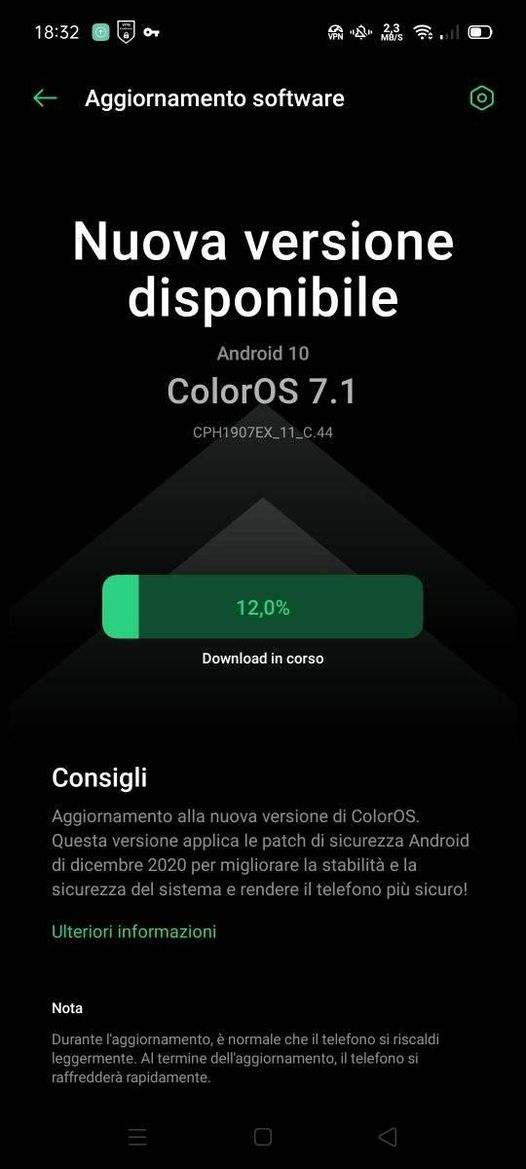 In the meantime, OPPO Reno2 has also received a new update, although it is not yet Android 11. In this case, the build number is CPH1907EX_11_C.44 but we have not yet been notified of its arrival in Italy: the users of our community have managed to download it setting up a VPN on foreign countries such as Ukraine and Germany. The update for Reno2 includes the security patches for the month of December.