OPPO is one of the technological giants that files the most patents in the world and consequently also one of the most innovative companies. Apparently the Chinese giant has come up with another one of its own to innovate the smartphone market. The last one patent came to light in the database of the WIPO (World Intellectual Property Organization) shows a smartphone with a selfie camera capable of moving.
The front camera shown in the patent is capable of walking along some sort of rail positioned at the top of the screen, moving from left to right and vice versa according to the user's needs. This feature allows the selfie camera to shoot from different angles and the movement of the camera takes place through a motorized mechanism. It seems that the user can move the sensor from the camera app and this opens the way for different scenarios.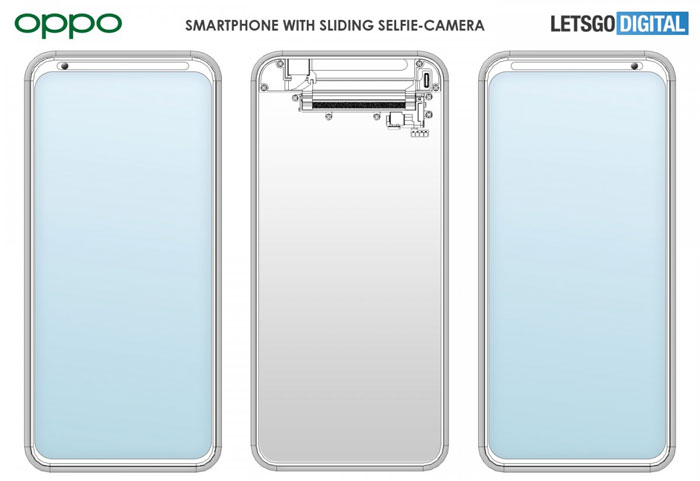 Among these are the 3D selfie: A moving camera could take interesting three-dimensional photos. OPPO's patent camera could also serve for take panoramic selfies or other types of photos to improve the portrait mode and increase its potential.
The hypothesis of 3D selfies is the most accredited one, but at the moment we do not know how OPPO could exploit this technology, nor if it will remain a patent or will be launched commercially. OPPO recently also obtained patent approval for one new type of pop-up camera characterized by a system of mirrors.