How many times have you cursed because your smartphone has fallen on the ground or in a liquid? How many times have you wanted to have a cell phone that is immune to any fall? With the prices of mobile devices soaring in recent years, destroying a smartphone in a crash is becoming more and more serious. OPPO tried to think of a solution: the company has just filed a patent in China concerning a real smartphone airbag.
The patent of OPPO speaks of a "fall protection method" and has just been unveiled with publication code CN108769424B. The example illustrated shows a kind of compressed airbag inside the smartphone that inflates when the smartphone detects a fall. By doing this, the smartphone is protected not only from classic falls but also from falls into the water, because the integrated airbag allows it to float.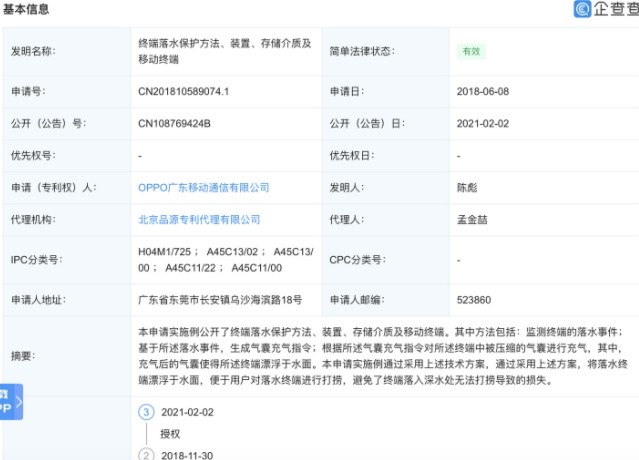 With this type of solution, the device could be saved in practically any type of situation in which it slips away from the user's hands. An airbag could in fact be much more effective than a military certification, waterproofing with IP68 certification or the various Gorilla Glass protections that make the glasses more resistant.
OPPO has already brought something similar to the market with the Reno and series devices Reno2, able to retract their pop-up camera in case of a fall to protect it in time from damage. However, for now the smartphone airbag is only a patent: we do not know if and when this technology will arrive on the market. OPPO is currently in second place in the ranking of companies that have filed the most patents in China.