OPPO is one of the technology companies that have filed the largest number of patents in the world and therefore also one of the most innovative. Two more have just been revealed patents deposited by the company this year, and as we wanted to demonstrate, they are highly innovative. One of the two patents appears to be a response to Samsung's Galaxy Z Flip 5G and Motorola's Razr 5G - it's one clamshell folding smartphone able to halve in size by folding its screen.
This OPPO device could orient itself in four positions different: 30, 60, 90 and 120 degrees. The foldable features a multiple rear camera and a single front camera in a hole in the display. The second patent that emerged is one smartphone with a curved screen which is much more curved than the devices launched so far by various companies. Filed with the CNIPA and just approved, the patent shows a screen that continues on the sides of the device and also has one front camera integrated under the display.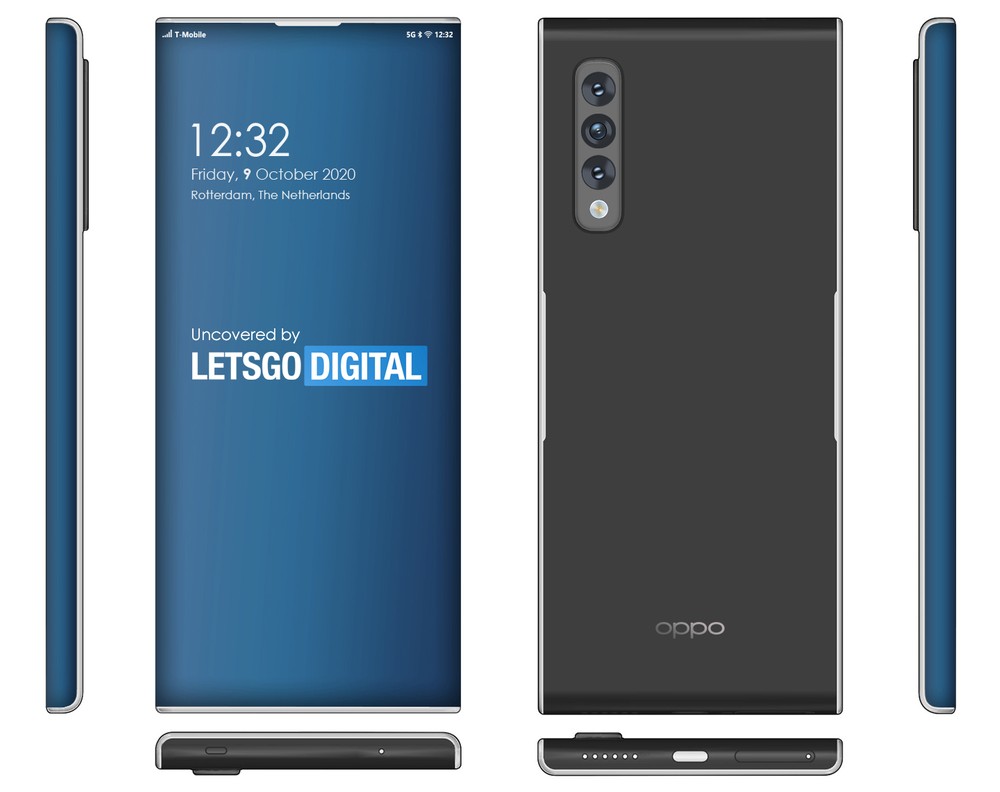 This device could go commercial (isn't it a draft of the Find X3?) With a display in 21: 9 format, and would have the volume keys positioned on the back, while the power key would be on the upper edge. The smartphone also has a triple rear camera and very thin edges. For now we cannot give you certainty regarding the commercialization of the devices shown in these patents, but we could find out more at MWC 2021 which was postponed to June due to Covid-19.