OPPO has devised a new form factor: a new patent deposited by the Chinese manufacturer shows us a whole new type of smartphone that can be considered an interesting alternative to folding smartphones that turn into tablets. The device is in fact equipped with a extendable display that can be extended with a slider.
Not many details have been revealed about the new technology, but the vertical scrolling slider seems to allow the OLED screen of the OPPO smartphone to roll up and unroll to change its size. Thanks to this solution it could make it less easy for dust and dirt to accumulate on the screen, and it could minimize creasing of the display, unlike what happens with classic folding smartphones. On the smartphone we can also see a SIM card slot on the side and a triple rear camera.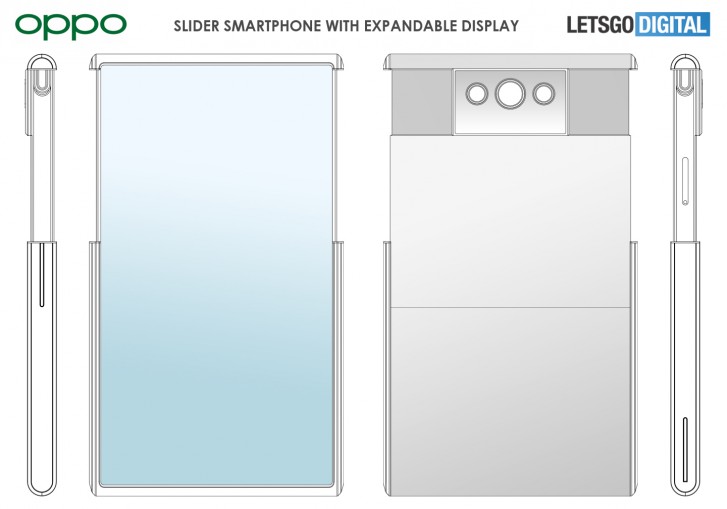 There is no trace of a front-facing camera, which means it could be integrated under the display. In the images you can view the renderings of the smartphone obtained from the sketches present in the registered patent. OPPO has already made a smartphone with a vertical scrolling slider: the Find X (later succeeded by Find X2 series with punch-hole display), which however does not have a rollable display but only a slider that hides the rear and front cameras. A similar solution has also been patented by the Chinese multinational TCL. Do you believe that this patent will remain such or will it become a reality?