With its high-end smartphones OPPO has accustomed us to large amounts of RAM: just think that in the mid-range and on the top of the range it is difficult to find less than 8 or 12 GB of RAM. However, there are still many cheaper devices with 4 GB of RAM with which it is not possible to open a very high number of apps at the same time and obtain performance suitable for more advanced uses.
Precisely to allow users to improve performance beyond what is guaranteed by the various hardware compartments, OPPO is about to launch a new technology that will allow expand the RAM of the smartphone. The expansion will take place on a temporary basis using part of the internal memory Of the device.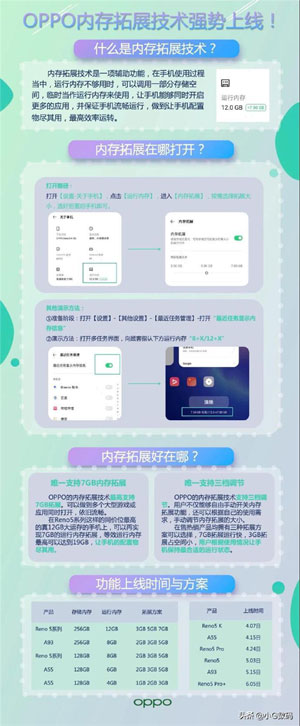 A test was carried out on a model of the series Reno5, which thanks to this technology has passed 12 to 19 GB of RAM with an increase of 7 GB. The feature will also offer users the ability to manually set the amount of RAM to expand based on their needs.
Users can then decide when and how much to expand the RAM if they need it, and it seems that it will also be possible to activate the feature automatically when the smartphone notices that the RAM is low. The new functionality is expected to arrive in China soon via an update, while the launch times for other markets are not known.
With similar technology, even older smartphones with limited hardware could deliver impressive performance in many areas. A similar feature has been around since time immemorial on Windows as well, where external storage devices can be used to extend RAM.