2020 was a hugely successful year for OPPO. According to the latest market research from Counterpoint Research, IDC and Canalys showing us the situation on the global smartphone market in terms of sales, the manufacturer has risen to fourth place in the ranking of smartphone manufacturers, making it the fourth global giant in the sector. The company has recorded shipments for 33,4 million units in Q4 2020 with a growth of 6% compared to the fourth quarter of the previous year and an 8% share.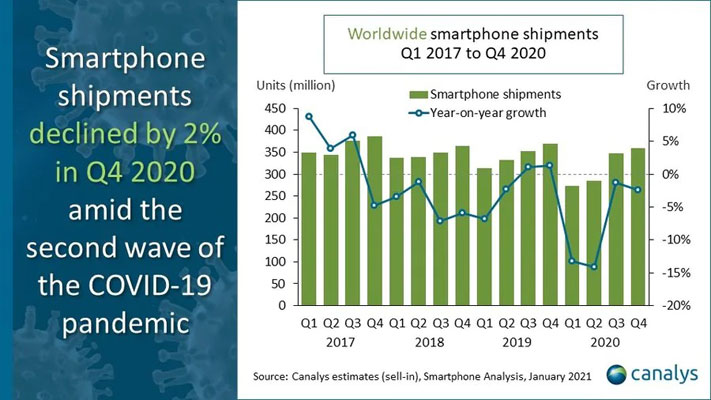 Both OPPO and Vivo managed to override Huawei, thus taking advantage of the situation created following the US ban. In the first three places of the ranking there are Apple which has just managed to conquer the top, Samsung which is the only one in the top 5 that has experienced a decline from the previous year, and Xiaomi with a frightening 31% growth. The even more marked growth of another brand emerges in the ranking of smartphone manufacturers: Realme.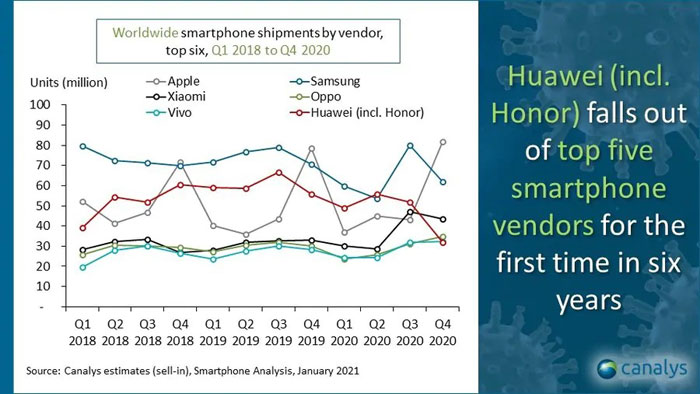 The giant born from a rib of OPPO is the brand that has grown the fastest in all of 2020, with one growth of over 65% compared to 2019. It is the only company that has recorded an increase in shipments of over 50%, resulting in the producer grew fastest of all for three consecutive quarters. 34% of Q4 2020 shipments involved 5G smartphones and it is expected to reach two thirds in 2023. And Realme's growth is only just beginning: its goals and forecasts go much higher.