OPPO it's not just the fourth largest smartphone manufacturer worldwide, but it is also popular in the mother country. Indeed, to be honest, her results in China are even more amazing than those obtained on the global market. According to the latest market research from Canalys relative to the last quarter of 2020, the giant is currently at second place in the ranking of smartphone manufacturers on the Chinese market.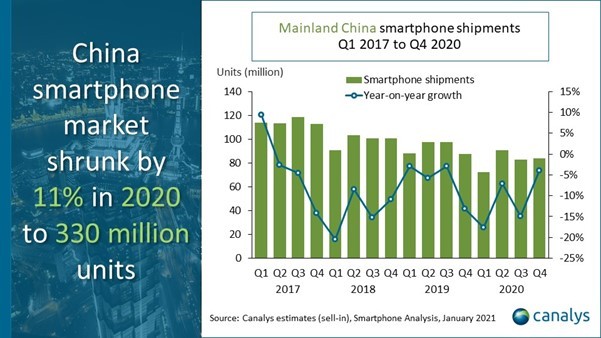 In China, at the moment, OPPO it is second only to Huawei, but the latter has plummeted due to the consequences of the ban imposed by the USA, and OPPO is very close to getting to the top. With a decline of 44% in the last year, Huawei has gone from a 38% share recorded in Q4 2019 to 18,8% in Q4 2020, with 18,8 million smartphones shipped.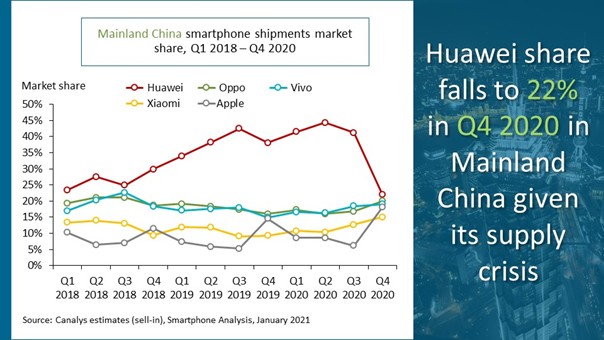 OPPO instead shipped 17,2 million units in Q4 2020 and holds a share of 20% with a growth of 4% compared to the 16% recorded in Q4 2019 and an annual growth of 23%. The numbers speak for themselves: the manufacturer will very soon go to first place in the ranking of smartphone manufacturers, becoming the first brand in the sector on the Chinese market.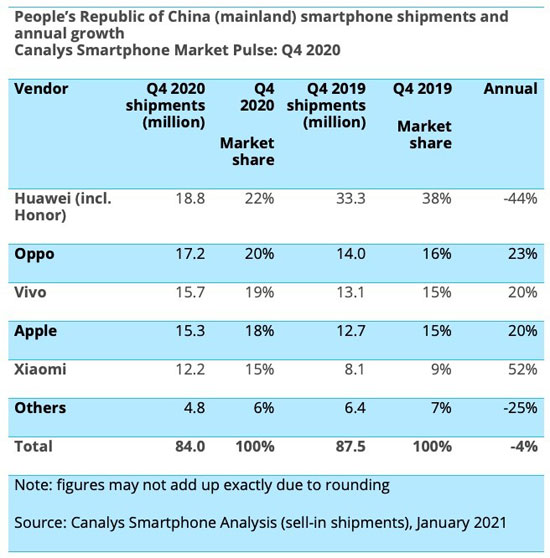 In third place in the ranking we find Living, also owned by the conglomerate BBK Electronics, which recorded growth of 20%. They close the top 5 Apple and Xiaomi, also growing strongly on the Chinese market despite the difficulties caused by the pandemic. In all this, the smartphone market in China fell by 11%.