OPPO, Qualcomm and the software house NetEase have joined forces to create a technology that is truly incredible and will appeal to the most hardcore gamers. We are talking about the VRS technology, which stands for Variable Rate Shading. Specifically, it is a variable resolution rendering technology capable of significantly increasing gaming performance while reducing consumption and has been successfully demonstrated on the top of the Find X3 Pro range.
Thanks to the VRS technology it is possible to obtain three results: a high image quality, a high frame rate and a low power consumption, all fundamental elements when playing very resource-intensive titles on a smartphone. With VRS technology, taking advantage of the Snapdragon 888 processor and the Adreno 660 GPU, the Find X3 Pro manages to color the pixels in groups of 2 or 4 by reusing the color for the surrounding pixels and effectively reducing the pixels by 40%.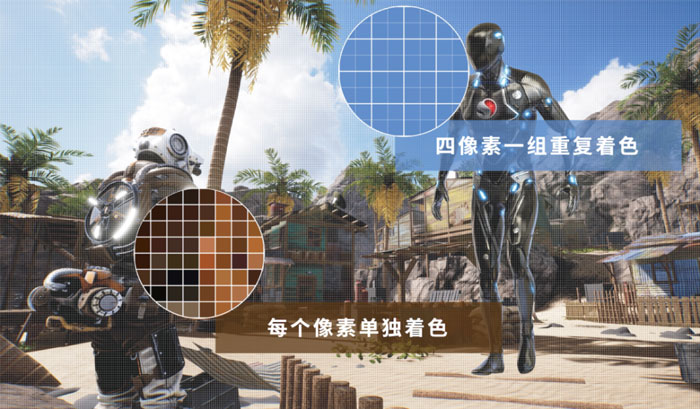 This results in a huge load relief on the GPU and consequently in-game performance increased by 30%. The frame rate, on the other hand, is increased up to 38,1% more. Technology was used with the game Tianyu of NetEase which includes a very large open world with high-level graphics. According to in-game testing, VRS technology has a very significant impact on performance optimization in video games.
In addition to increasing performance, consumption is also decreased with the result that the battery life is prolonged. In the same game scene, with no active VRS OPPO FIND X3 PRO it managed to do 63,7 FPS, while with VRS active it reached 88 FPS. All without significant changes in graphics and image quality, as you can see in the two images below.
The new technology will join the Snapdragon Elite Gaming program supported by its best processors: for now it is only present on the Tianyu game, but we expect its expansion to more games in the near future.