A few hours after the official launch of the new series, OPPO has released a video that reveals how the incredible design of Find X3 and X3 Pro was made, and specifically the rear body which is definitely the most attractive part. Getting all those curves was not easy at all and required significant investments in research and development as well.
The rear shell with the sophisticated curves for the protruding camera module that allows it to rise gradually instead of forming a step was made, incredibly, from a single piece of flat glass. The same goes for the curved sides of the smartphone. As the official video explains, the realization of the rear body consists of a heating process lasting 40 hours that shapes the glass following over 2000 control points.
In addition, the OC0 process for creating a layer of porcelain enamel. Finally, there is the paintwork for which a shining mirrored black (in black color) was chosen which gives precisely that incredible reflective spectrum that characterizes the "impossible surface"Of OPPO Find X3 and X3 Pro.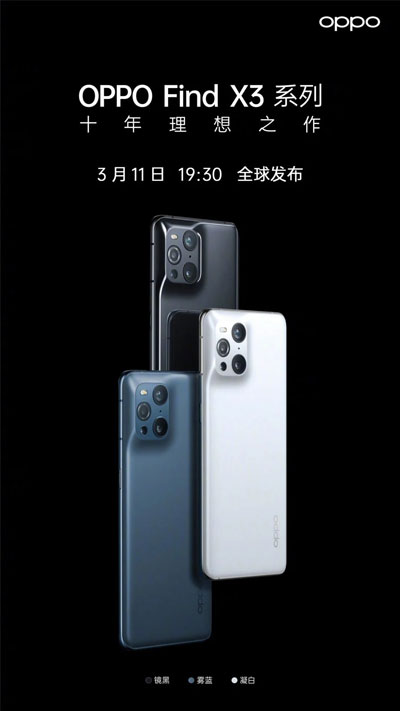 Just the day before the release (which will take place tomorrow 11 March complete with live streaming), OPPO has confirmed that Find X3 will be released in 3 colors: Mirror Black, Fog Blue and Condensed White (black, blue and white). The event will be held tomorrow at 12:30 Italian time: we leave you the link to the streaming below.