OPPO has just silently launched a AirVOOC wireless charger with a power of 45W. The charger has been included on the price lists of the Chinese store JD, but will also be provided as a gift in Italy to those who purchase Find X3 Pro from now to April 30, if they register their purchase on the official website of the launch promo.
The charger looks like a vertical stand and allows you to recharge your smartphone simply by placing it on the base. The new OPPO AirVOOC Wireless Charger has an advanced cooling system with integrated fans and a raised base of 3 millimeters: all this serves to increase the heat dissipation capacity by 23% while maintaining low temperatures.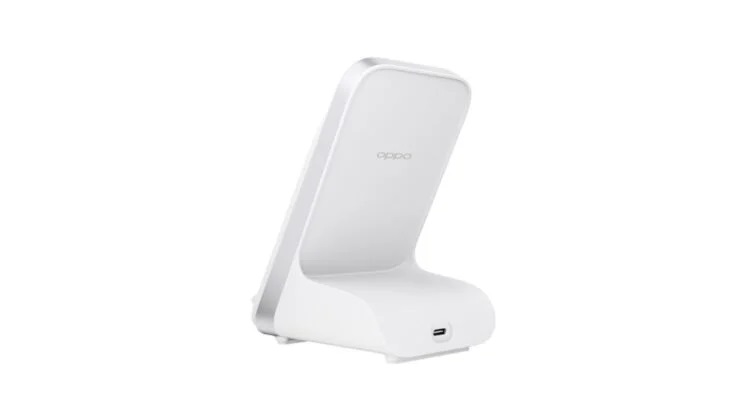 The charger also has an intelligent mode that allows you to make it completely silent automatically during the night, or in any case to program the silent mode according to the user's needs. If your smartphone was equipped with a cover with a thickness of less than 2 mm, the charger is still able to maintain maximum speed without requiring the removal of the case.
OPPO's wireless charger is capable of recharge Find X3 and X3 Pro up to 45% in 30 minutes and OPPO Ace2 up to 55% in 30 minutes. It is compatible only with OPPOs equipped with wireless charging support: in Italy for the moment there is only Find X3 Pro.
Why does the Find X3 Pro only have 30W and a 45W charger?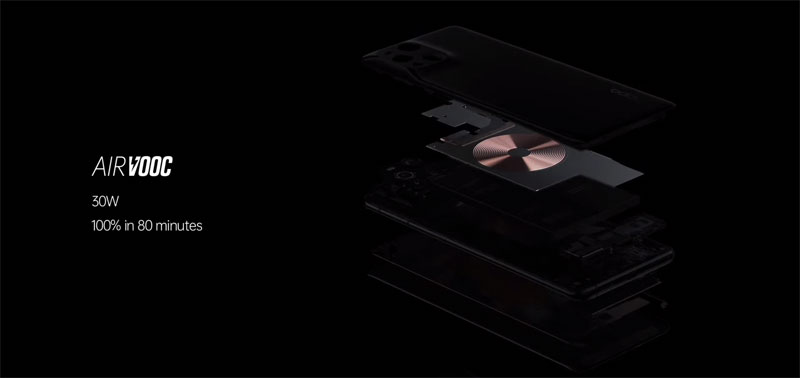 Many will be wondering what is the point of releasing a 45W charger when there is no OPPO smartphone that supports wireless charging with this power (Ace2, which has the most powerful AirVOOC wireless charging technology, reaches a maximum of 40W ). The reason probably lies in the fact that smartphones with more powerful fast charging are on the way.
OPPO also explained why Find X3 Pro (and Find X3) supports fast wireless charging at "only" 30. According to Product Line Director, Dan Zhuangli, the company did not aim for instant charging through charging power and speed alone, but focused on steadiness.
OPPO has chosen 30W to be able to maintain a high charging speed for as long as possible during the charging cycle, instead of reaching maximum power only for a limited period of time.
We therefore speak of a continuous and consistent rapid recharge throughout the cycle, which allows to increase efficiency. Dan Zhuangli finally spoke about the scooter of the vibration on the Z axis integrated in Find X3 Pro, which at the hardware level is lower than the one on the X axis of Find X2 Pro.
The Product Line Director explained that through a mix of engines and software OPPO managed to adjust the vibration curve to offer the best experience despite limited hardware. So, according to the company, the top of the range will still offer excellent haptic feedback.