The release of the update a ColorOS 7 and Android 10 on OPPO Reno2 he left in Italy last month. However, there are smartphones (those branded by a telephone company) that did not receive it immediately. Now the roll out has recently been extended to all units of the now famous smartphone of the Chinese house and is also available for manual download, so everyone can install it.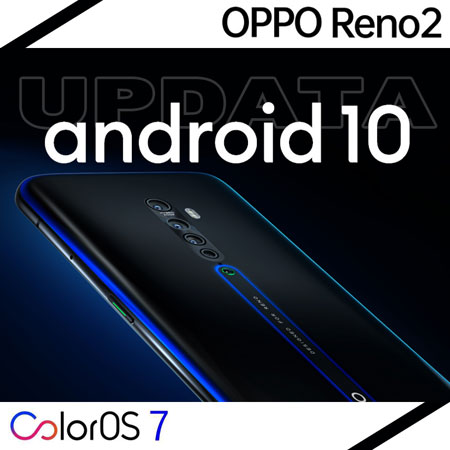 If for any reason you have not received the update and were waiting for the OTA just to avoid updating from abroad with the VPN, now you can install the update manually by downloading the official firmware. The firmware version code is CPH1907EUEX_11_OTA_1320 and has a weight of 3 GB. We therefore advise you to download the update using the connection to a WiFi network in order not to erode the data traffic of your offer due to its large size.
How to install ColorOS 7 on OPPO Reno2 manually
To proceed with the installation, follow this simple procedure. Manual installation of the update does not involve the deletion of data, however it is recommended after major updates such as this to perform a reset of the smartphone to factory data to avoid the presence of bugs.
Download the update and insert it into the root folder of internal memory (just a Copy and Paste in the File Manager app from the download folder to the main memory folder).
Turn off the smartphone and turn it on by pressing and holding the button at the same time power button and on that for turn down the volume: release the buttons when the smartphone has entered recovery (or recovery) mode.
Tap on Install from device and then Install from internal memory.
Select the firmware you downloaded and tap on Confirmation: the installation will proceed automatically.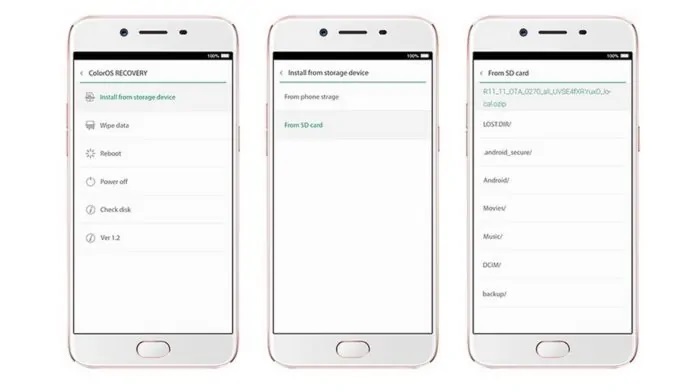 This procedure can also be done using a microSD. It is also valid for all OPPO smartphones, but of course not with the Reno2 firmware.