The series specs puzzle OPPO Reno6 it becomes more and more complete. After rumors about processors which place Reno 6, 6 Pro and 6 Pro + all in the high-end, the official certification of the 3C which deals with ensuring the conformity of technological products for consumers. The new certification obtained from the upcoming line-up does not reveal much about the characteristics of the new trio, but it does give us some important information, confirms the existence of three variants and indicates that there is not much missing from the release.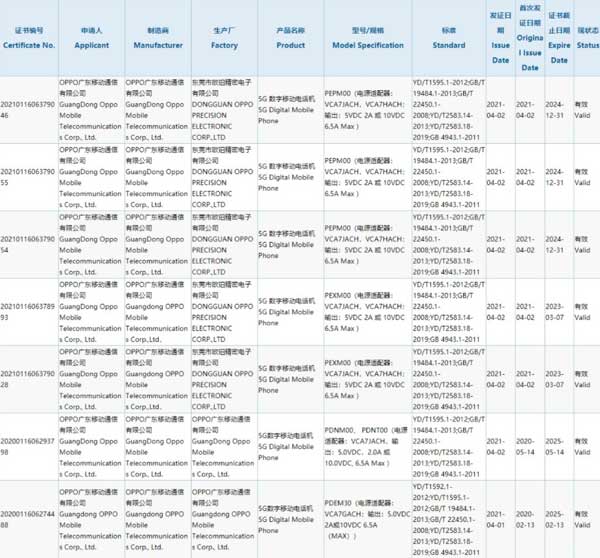 The three certified OPPO Reno6 series devices carry the model codes PEPM00, PEXM00 AND PDNM00. All three have support for 5G connectivity and will be sold with a charger with support for the quick charge to 65W with a 10V and 6.5A charging profile. Unfortunately these are the only details revealed by the 3C, we have no other information about it from this body.

According to previous rumors, the processors were chosen for the OPPO Reno6 series MediaTek Dimensity 1200, Qualcomm Snapdragon 870 and Qualcomm Snapdragon 888, all three top of the range of the relative chipmakers. The release of the new smartphones is expected by June and their marketing should also take place in Europe. We point out that some have recently been certified at 3C wireless devices with 4G connectivity inclusive of magazines, but we do not know specifically what it is.