OPPO was one of the pioneers of pop-up camera and the shark fin on Reno series it was an aesthetic solution that was very much appreciated by the public. However, the company had to abandon the idea to create smartphones with a thinner design and in step with current trends. But apparently the pop-up camera has remained in the future plans of the Chinese giant, even if this time in a different way.
A new patent filed by OPPO al WIPO (World Intellectual Property Office) shows a smartphone characterized by a pop-up camera that is extracted from the top of the device. But the new setup is much more revolutionary than those seen so far. The module, in fact, contains cameras that can be used both as rear sensors and for selfies.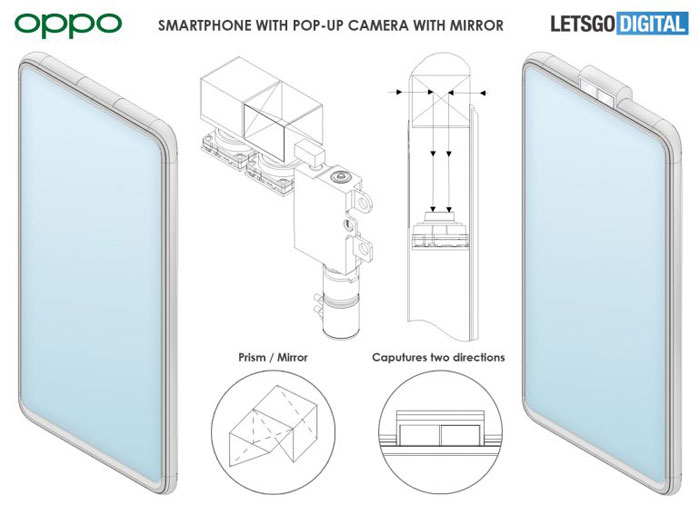 This is possible thanks to the presence of a reflective glass that not only performs this function, but also manages to hide the sensors. Glass can also capture light from right side and left side, which should ensure a better rendering of 360-degree panoramic shots. The smartphone in question has a flat screen and has a side button which is used to switch from rear to front camera and vice versa.
The device also supports a feature to activate one camera at a time. Thanks to this new solution from OPPO, the back of the smartphone is completely clean. This patent could prove to be a really interesting alternative to cameras below the display, but for now it remains a patent and we do not know if and when this technology will be launched commercially.