MasterLu has drawn up the rankings for the whole of 2020 regarding the smartphone market: the famous benchmark platform has focused on hardware and software to provide users with an overview of which are the best devices released last year in the context of different categories. Among the various rankings is that of best UIs of 2020, which sees the absolute triumph of OPPO.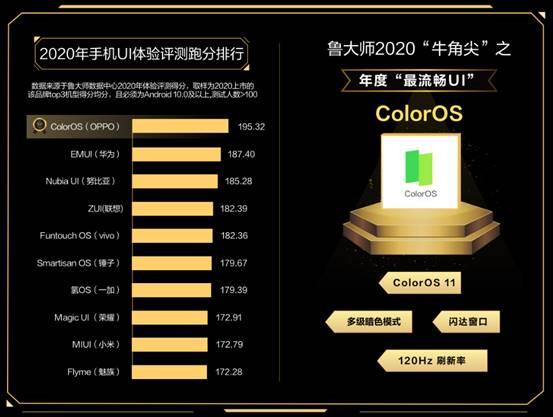 La coloros it was in fact defined by MasterLu as the most fluid user interface of the year, with 195,32 points. Immediately after, in the same ranking, Huawei's EMUI, Nubia UI and ZUI appear, followed by Vivo's Funtouch OS. The ranking of best smartphones in terms of performance is dominated by the Huawei Mate 40 Pro +, equipped with the Kirin 9000 which was the first 5nm processor on the market.
In this top 10 OPPO appears in seventh place with the Find X2 Pro. MasterLu has also compiled the ranking of best processors with Snapdragon 888 and Kirin 9000 on top. And the top of the most fluid models was also published with Xiaomi Mi 10 Extreme Commemorative Edition in the lead and OPPO in the third and fifth position (respectively with Find X2 Pro and Ace2).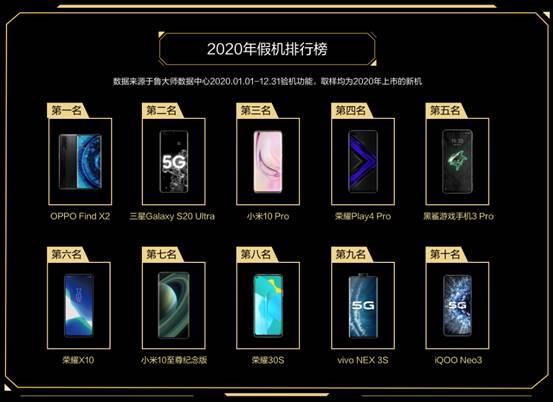 Then there are the top concerning sales with Huawei in first place and that of processors with the highest AI performance, dominated by Snapdragon 888 and Kirin 9000. Vivo wins the award for devices with lower temperatures (OPPO is in fourth place). Instead, the Mi 10 is the model that has been awarded the most popular smartphone recognition of the year. Finally, the most cloned smartphone award goes to OPPO Find X2.