Denis Morel, CEO of OPPO France, released an interview in which the intentions of the brand in terms of 5G are clearly visible. The manufacturer is determined to democratize 5G in Europe, that is, to make it accessible to everyone by reaching the masses at affordable prices. There is only one way to do this: release cheap 5G smartphones, as the company has already started doing in 2020.
Out of 16 million smartphones shipped to France in 2020, OPPO revealed that 1,2 million units were 5G devices. So far the company has launched several 5G devices with advantageous prices in Europe: we are talking specifically about Find X2 Neo, Find X2 Lite, the entire Reno4 series and the even cheaper A73. The CEO stated that to differentiate in Europe it is necessary innovation and this was precisely the company's bet.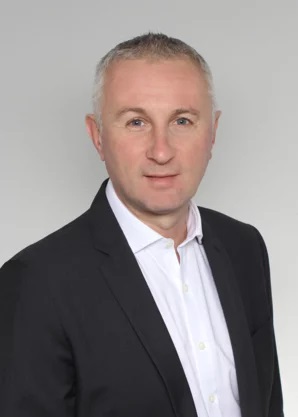 The goal was to reach the top of the market through innovation and investing in research and development: the results have been excellent, given that now OPPO is the fifth smartphone manufacturer in France and the fourth in the world, in addition to having deposited 49.000 patent applications in 2020 on 5G, photography, fast charging and AI. In the French market, the company registered a growth of 400% and is present in 90% of the sector's points of sale.
The 2021 strategy will consist of promoting innovation but also in focusing on 5G for the economic segment, although without forgetting the premium side which started the success of the manufacturer in Europe after the launch of innovative top of the range such as the Find X. According to the latest market research (source: GFK) 51% of customers plan to buy a smartphone with support for fifth-grade networks generation, that's why it is a rather shareable decision.
In addition, the manufacturer will continue to develop its popularity by exploiting the collaborations with other companies, among which there have already been Roland Garros, League of Legends and Wimbledon. The ecosystem of AIoT products also plays an important role, like the many wearables already launched in Europe by the Chinese giant. In summary, here are the 5 cornerstones on which, from what emerges from the interview, OPPO's plans in Europe for 2021 will be based:
Democratization of 5G
Premium products
Ecosystem development
Strategic partnerships
Innovation
On the eventuality of a ban as happened with Huawei e recently also with Xiaomi the CEO has decided not to express himself, urging everyone not to be alarmed as there is no sign of the arrival of a similar situation. Finally, on the health crisis caused by Covid-19 the company does not deny that it was forced to slow down its rise (with a negative impact on production and distribution, especially from March to May), but sales have remained pretty good, the market has been able to recover well, OPPO's growth has accelerated and there is optimistic sentiment for this year as well.