ColorOS has made great strides in the last year becoming one of the best customizations on Android even on the global market. OPPO is constantly working to improve it further and apparently one of the next innovations could concern the Always On Display mode, that is the one that allows you to view time, notifications and other information on the screen even when the smartphone is in standby, turning on only a few pixels.
The AOD screen, available on OPPO smartphones with OLED displays, may soon be enriched with i quick toggle. This is demonstrated by the documentation recently received from CNIPA (China National Intellectual Property Administration). The new function allows you to add the toggles that are usually found in the notification panel also to the AOD screen, where they become accessible through a simple swipe on the screen while the latter is off. Between the icon that you can add there seem to be calculator, stopwatch, notes, reading mode, flashlight and calendar.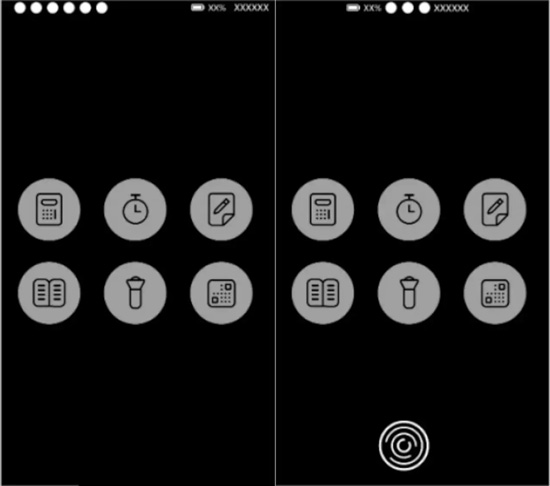 It is also possible change the icons and move them as you like on the screen. Unfortunately we don't know if this feature is expected with the arrival of ColorOS 11 or is still in an embryonic stage. Certainly it will be necessary to deal with some critical issues such as the risk of burn-in effect that occurs when an image remains imprinted on OLED displays for too long.