Qualcomm is undoubtedly a leader in the technology sector, especially engaged in the production of smartphone chipsets, such as the latest Snapdragon 888. In the last few hours, a novelty has arrived, that is Qualcomm Snapdragon Sound. It is not a new device, much less a new technology. It is a sort of "stamp" with which the company will certify all products capable of guaranteeing audio at the highest performance levels. Are you curious? Let's see the main details.
Qualcomm Snapdragon Sound: the pursuit of perfect sound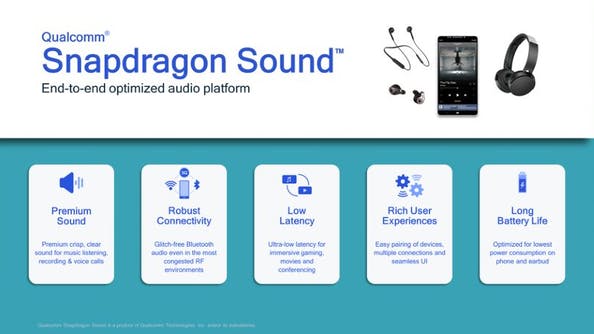 With the increasing diffusion of audio listening from mobile and portable devices, being able to obtain an increasingly optimal audio quality is the dream of all enthusiasts. And what an excitement when, a few days ago, Spotify announced that it could guarantee high quality audio streaming! Too bad that, in reality, it is not a benefit that everyone can take advantage of. In fact, to be able to fully appreciate it, adequate players and earphones would be needed.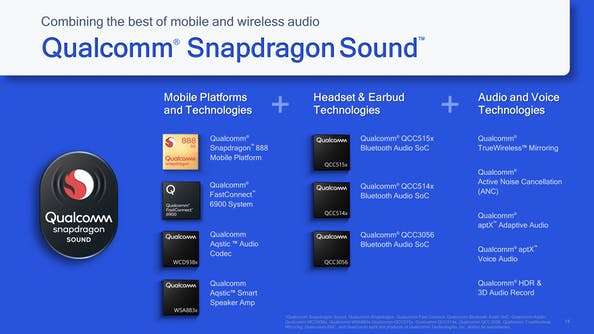 With Qualcomm Snapdragon Sound, apparently, there will be no such problem. Products marked with this stamp, in fact, they will be able to produce a flawless sound but not only. In fact, they can also provide for its distribution since any headphones would always be produced by Qualcomm and would use the same technology. Lower latency, improved audio quality and greater stability in the connection between the various devices (all Qualcomm) are the main promises of this innovative solution.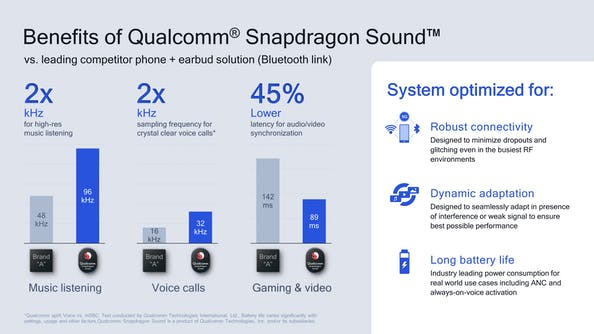 What is the price to pay?
While it is true that Qualcomm Snapdragon Sound promises to deliver excellent audio, it is also true that in order to use it there is a not indifferent price to pay. And it all comes from the very nature of the "certification" in question. This is not something new but a set of technologies that we already know (such as the Qualcomm audio converter or the FastConnect modem).
Now comes the sore point of the whole situation. To be able to use Snapdragon Sound it is essential to have speakers certified by the American company. All producers who intend to use this new sound quality will have to rely on the design of special headphones or earphones. This means that whoever wants Snapdragon Sound will have to use everything "made in Qualcomm" creating a not indifferent bond.
We do not know yet when the "sticker" arrives officially on the first smartphones. According to the rumors circulating it seems that it will be on a Xiaomi device (impossible to know which one) and on Audio Technica earphones. Even the sources, in order to guarantee such audio quality, must be HD such as, for example, Spotify or Amazon Music HD, platforms that can play high-definition music.