Realme 7 and 7 Pro officially land in Italy and look really promising. The two devices (here you can find their data sheets) are candidates for the role of best-buy for the mid-range and offer remarkable specifications when compared to the price at which they are offered. The Realm 7 will be available in Italy from 21 October in Mist Silver and Mist Blue colors. You can choose between 3 memory configurations: 4/64 GB at a price of €179,90, 6/64 GB for € 199,90 and 8/128 GB for € 259,90.
Key features include a 6,5-inch Full HD + and 90 Hz IPS display, a MediaTek Helio G95 processor, a 64 + 8 + 2 + 2 Megapixel quad camera and a 5000 mAh battery with 30W fast charging. Realme 7 Pro it will be available even earlier: October 13 in Mirror Silver and Mirror Blue colors. Only on 13 and 14 October the smartphone can be purchased in promotion at a price of €289,90, while after these two days the price will rise to € 319,90.
The memory configuration for Realme 7 Pro is unique: 8/128 GB. Among the main specs we have a 6,4-inch Full HD + AMOLED display with integrated fingerprint reader, a Snapdragon 720G processor, a 64 + 8 + 2 + 2 MP quad camera, a 32 MP front camera, stereo speakers and a 4500 mAh battery with 65W fast charging. For both smartphones they are guaranteed 3 year Manufacturers Guarantee extraordinary and 2 months for replacement. Availability will start on Official site, while it is not yet known when they will arrive on Amazon and in stores.
Realme 7 Pro Sun Kissed Leather is official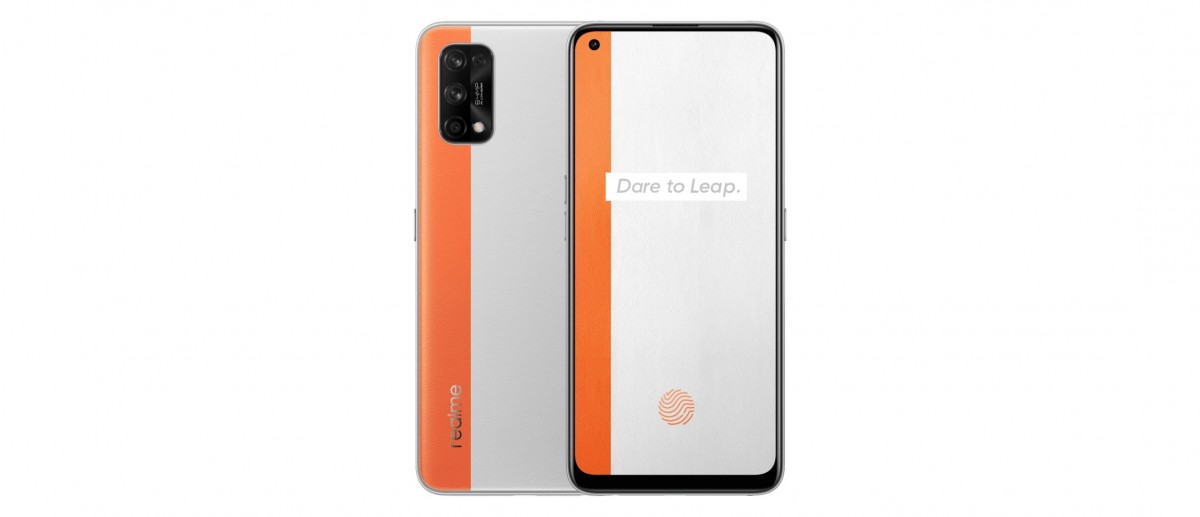 Meanwhile in India, where the aforementioned smartphones have already arrived at the beginning of September, two other models of the same line-up have been launched: one is Realme 7i, which we already knew as it was already announced last month. The other is instead unpublished and it is one special version of Realme 7 Pro characterized by a back in vegan skin. The new variant was called Sun Kissed Leather and comes with a back in two different colors (mostly light gray, with a part in orange). However this version has not been marketed in Italy and for now we do not know if it will ever reach us.