A few days ago it was held the Camera Innovation event in which all the innovations of the upcoming photographic sector were illustrated Realme 8 Pro. However, if we exclude the main 108 Megapixel sensor, none of the technical specifications of the new mid-range have been revealed. The FCC has come to shed some light on the matter, which has just certified the 4G version of the device with the model code RMX3081.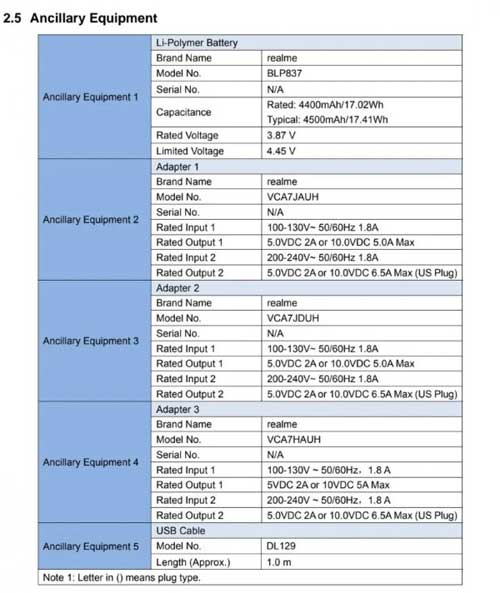 FCC certification reveals that Realme 8 Pro is equipped with a 4500 mAh battery with 65W fast charging: on the battery side, therefore, no upgrade compared to the 7 Pro which has exactly the same capacity and the same charging power. 65W charging technology is capable of recharge your device from 0 to 100% in just 34 minutes, while with 10 minutes of charging it is possible to reach 43%. The certification also unveils the silhouette of the Realme 8 Pro's rear, which includes a power button positioned on the right edge of the device and a volume rocker on the left.
The FCC does not reveal any other specs, but rumors suggest that the midrange will be powered by the processor Snapdragon 730G which would be only a slight upgrade over the 720G present on the predecessor. If we know little about the Pro variant, the situation is different for the Realme 8 in the standard version: the CEO has in fact already revealed most of the features.