Since it announced its 1 + 4 + N strategy with the smartphone at the center and all the various smart products around it, Realme's AIoT ecosystem is growing dramatically with each passing month and the manufacturer shows no signs of stopping. Right after the presentation of Watch S Pro and Watch S and Buds Air Pro Master Editions, the vice president and CEO of the Indian and European divisions, Madhav Sheth, announced that they are on the way Realme Buds Air 2 and Smart Bulbs.
The new true wireless headphones and smart bulbs of the giant launched by OPPO will officially arrive in first quarter of 2021 and now we have official confirmation. The bulbs will be controllable through the Realme Link app just like the other AIoT products of the Chinese manufacturer. The Realme Buds Air 2 will be the heirs of the well-known true wireless earphones having the same form factor as the AirPods but a much lower price. Unfortunately, the technical specifications are not known for now.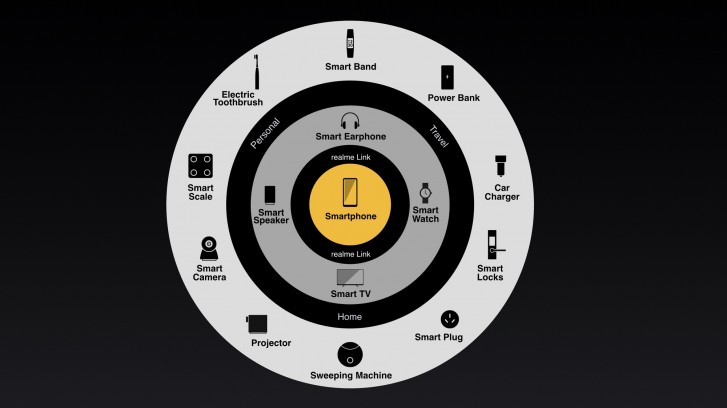 As you can already imagine, Realme Buds Air 2 and Smart Bulbs will by no means be the only products of the AIoT ecosystem that the company will launch during the next year. The manufacturer plans to expand its ecosystem with over 100 new products in 2021, spanning many categories of the hi-tech and smart home sectors. Currently, the ecosystem includes smart bands, smartwatches, headphones, smart sockets, surveillance cameras and smart TVs: Madhav Sheth said that next year there will be some surprises, so we can expect products from further categories hitherto unexplored by the brand.