For weeks we have been hearing about Realme koi: the new series of smartphones of the Chinese house that it was rumored should also include a top of the range with Snapdragon 888. The first device of the series had also appeared a leak image which retracted the back. But now the official images have been published and the release date has been confirmed.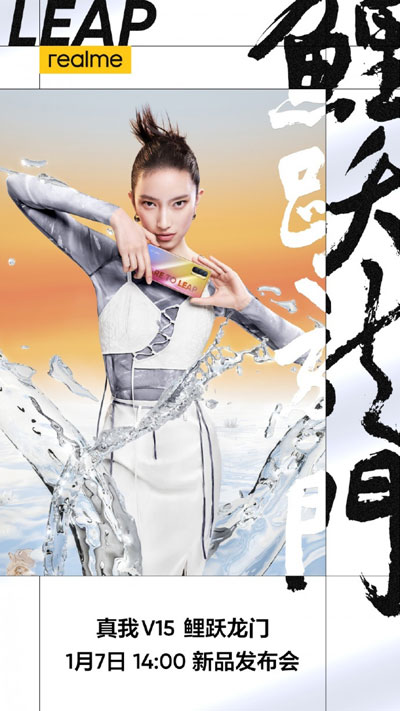 It just turned out that Realme Koi was a code name, and in fact the real name of the smartphone that appeared in the aforementioned leak is Realme V15. The device will be officially announced on 7 January for the Chinese market at 14 pm in China, and the nation's major online stores are already preparing for commercialization.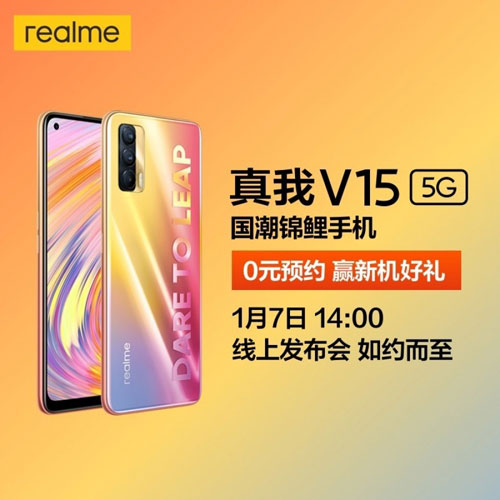 From the images the device shows itself with a great style: it has a back in a suggestive gradient color ranging from purple to red, passing through shades of yellow that recall the sunset. Unfortunately, however, the technical data sheet has not been revealed, but only a few specifications have emerged thanks to the images published.Thanks to the images we know that Realme V15 is equipped with the 5G connectivity and has one rear camera from 64 Megapixel accompanied by two other sensors for a total of 3 lenses.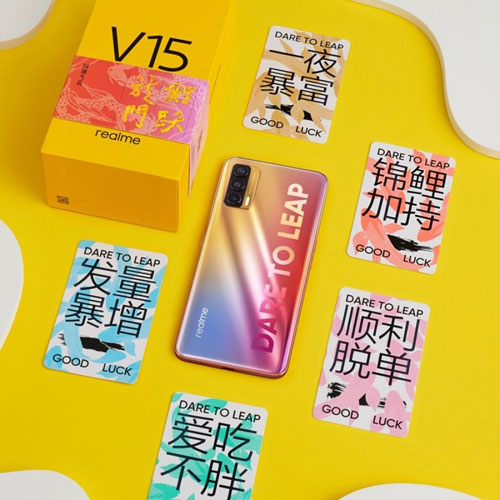 On the front there will be a hole in the display with an integrated front camera. Nothing can be seen in the design fingerprint reader, this means that it will likely be integrated into the display and that the screen will be of type AMOLED. We just have to wait for the presentation on January 7 to get all the details on the technical specifications of Realme V15.
Finally, we leave you to a render of another device from the Koi series leaked in recent days that shows another very original color variant. What features do you think this mysterious pink smartphone will have?