The great Realme event followed in India by hundreds of thousands of fans did not end with the presentation of the new smartphones Narzo 30 Pro 5G and Narzo 30A. Realme also unveiled its new true wireless headphones Bud's Air 2 and launched into the world of gaming accessories with 3 products. The launch of the new gadgets has arrived in India, but at least the Buds Air 2 should soon be marketed in Italy too. In the meantime we can know its characteristics.
Realme Buds Air 2: ANC at a bomb price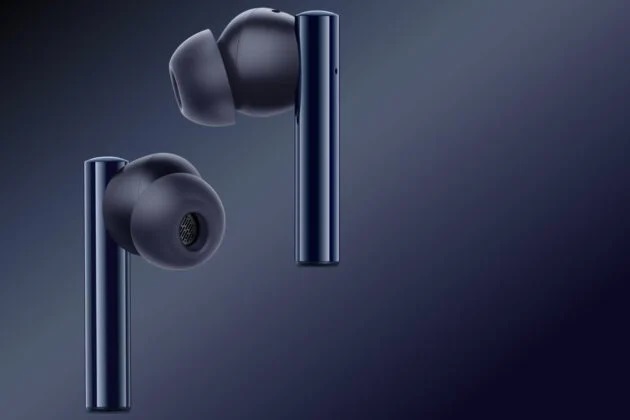 Made in collaboration with the musical duo The Chainsmokers, the Realme Buds Air 2 are among the cheapest headphones ever with active noise cancellation (ANC). In India they were marketed with availability starting from 2 March at a price equivalent to about 38 euros at the current exchange rate in the Closer Black and Closer White colors.
They weigh 4,1 grams each (the case weighs 42,7 grams) and have an in-ear design and IPX5 certification for water resistance. They are equipped with 10nm DLC driver, have a proprietary chip called Realme R2 and support touch controls, detection of the moment when they are put on and taken off and Google Fast Pair. ANC reduces noise up to 25 dB, and there is also ENC (ambient noise cancellation) technology for calls and a transparency mode to let in all the sounds of the outside environment.
On board we also find one low latency mode for gaming which reduces latency to 88 ms. With the help of the case the battery lasts up to 25 hours with ANC deactivated and up to 22,5 hours with ANC activated, while with a single charge they last up to 5 hours and with 10 minutes of charging they arrive at 2 hours of playback. For now we don't know when Realme Buds Air 2 will arrive in Europe.
Gaming controller for smartphones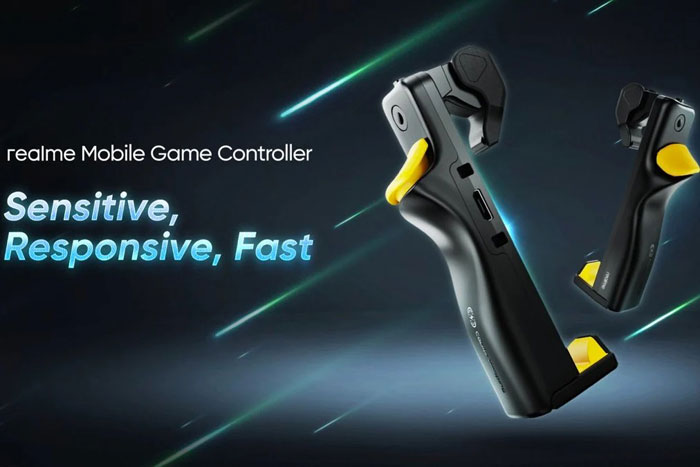 The Realme Mobile Game Controller is equipped with a special named technology CapAir Mapping and it also supports touch controls which allows it to act as a mouse. Thanks to the aforementioned technology, the triggers and keys are more sensitive and responsive.
There are also programmable keys with some kind of macro to take advantage of the game. The battery lasts 80 hours, or 10 hours with 5 minutes of charging. The controller is compatible not only with Realme smartphones, but also with other Android and iPhones up to 10,5mm thick and up to 87mm wide. The price amounts to about 11 euros.
Realme Cooling Back Clip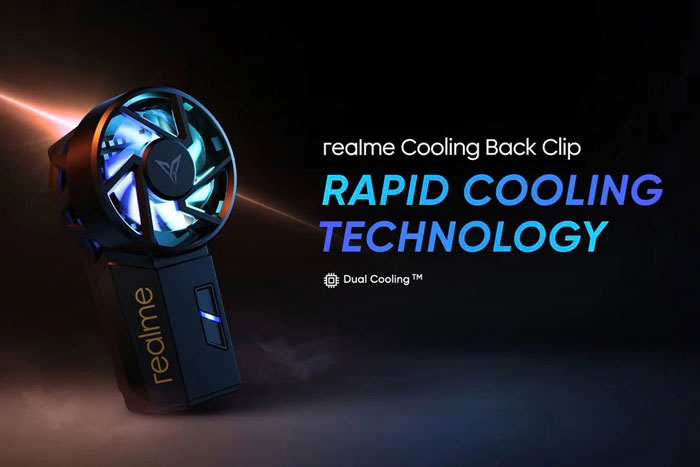 Realme Cooling Back Clip is one cooling fan which can be placed on the back of the smartphone and supports double cooling with a chip and 7 blades that lower the temperature of the entire smartphone.
The fan manages to reduce the temperature and 53 at 25 °C and is compatible with both Android and iOS. It can be adjusted from 65 to 85 mm and has a weight of 51 grams. It also features an RGB backlight with kaleidoscopic effects. The price is around 20 euros.
Realme Mobile Game Finger Sleeves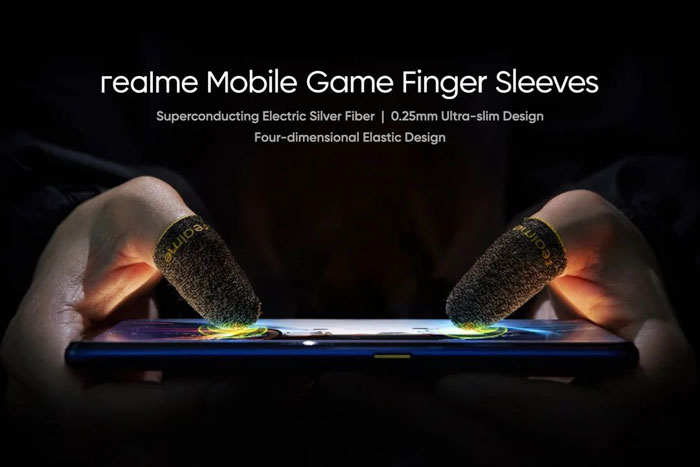 Finally, the Realme Mobile Game Finger Sleeves have also become official: "finger gloves"Made in" Electric Silver Fiber "which increase the grip and the reactivity of the touch during the game. They have a 0,25mm thick design and cost less than € 1,50. All the products mentioned will be available on the Indian official website from March 4th.