After OPPO, also Realme officially announced its new fast charging technology. It is actually the same as announced by OPPO, but under a different name. Is called UltraDART and reaches a power of 125W, making it the fastest charging system ever for smartphones. The new technology is capable of recharge a 4000 mAh battery from 0 to 33% in just 3 minutes and is backwards compatible with all major charging standards.
Record times, however, that cause concern regarding the safety and battery life over time of mobile devices. But Realme has also thought about this: to protect the smartphone there are 14 temperature sensors and the system will be implemented with an additional cooling system inside the smartphone. Thanks to these solutions, temperatures will not exceed 40 ° C. UltraDART uses a double 6C cell and ensures 98% energy conversion, transforming electricity at 20V / 6,5A into 10V / 12,5A through 3 parallel circuits that simultaneously recharge 2 2000 mAh cells.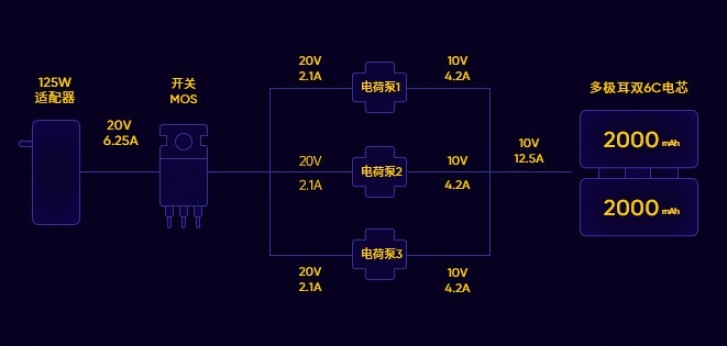 UltraDART is compatible with the 125W PPS, 65W PD and 36W QC protocols, but also with all OPPO's VOOC technologies, all previous Realme Dart and OnePlus Warp Charge. The Chinese company will also launch two SuperDART mini chargers with powers of 50W and 65W characterized by ultra-compact dimensions. When will we see the first smartphone with UltraDART? For now it is not yet known, we just have to wait for more information.