Realme's accessories and wearables are known for offering high-end features at record prices. Thanks to new offers now available on Amazon, as many as 3 of its gadgets have exceeded all limits and become even more affordable. One of them is realme watch s, the elegant circular smartwatch recently launched by the brand, which has recently landed on Amazon Italy and which we can therefore consider a new entry in e-commerce.
The Watch S is available at the price of only 59,99 € instead of the € 79,99 list price. If you want it sold directly from the manufacturer, you can still buy it at a discount at 69,99 euros. Among the features of the Watch S we find a stunning 1,3-inch display with a resolution of 360 x 360 pixels, water resistance, the SpO2 sensor, 16 sport monitoring modes and a 390 mAh battery that lasts 15 days.
It is also available on Amazon on Realme band with a price of 25,99 €. But the most incredible offer is the one concerning the Buds air pro, which with a price of only 58,99 € (instead of € 89,90) become the cheapest true wireless headphones to support the active noise cancellation (ANC). These in-ear headphones, which at the moment in Italy are the top of the range of the brand, are also equipped with a low latency mode at 94 ms which makes them also suitable for gaming.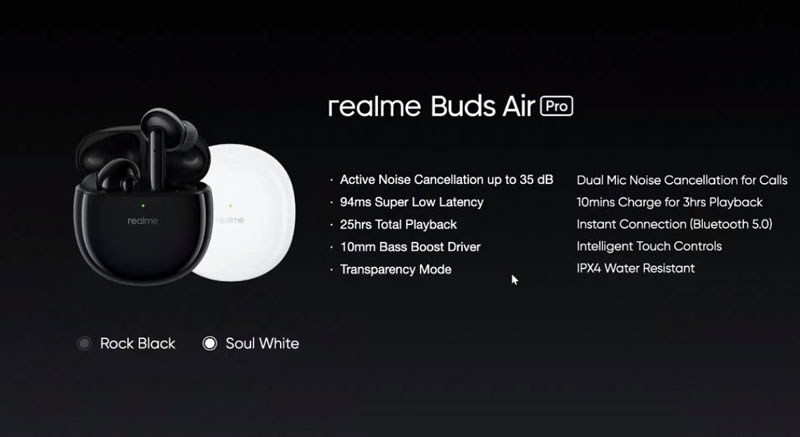 The prices are all among the lowest in their respective ranges and allow everyone to make a truly smart purchase if we consider each product on a technical level. The 3 wearables are all available shipped by Amazon, therefore with advantageous warranty conditions that provide full refund in case of problems within 2 years of purchase.