While OPPO has already updated several smartphones to ColorOS 11.1 and Android 11, Realme has lagged behind. An opposite situation compared to last year, when it was instead the latter that updated first. But now the company has finally opened the dance also in Italy. Realme X50 Pro 5G has become the first smartphone in Italy to receive the update to Android 11 and Realme UI 2.0.
The users of Realme X50 Pro of ours have reported it to us community platforms, with attached screenshot confirming the start of the roll out on March 5, 2021. The update carries the build number RMX2075_11_C.18 and introduces all news of the new customization based on Android 11 that we have extensively talked about. The changelog also reports the correction of some known problems and an increase in the stability of the operating system.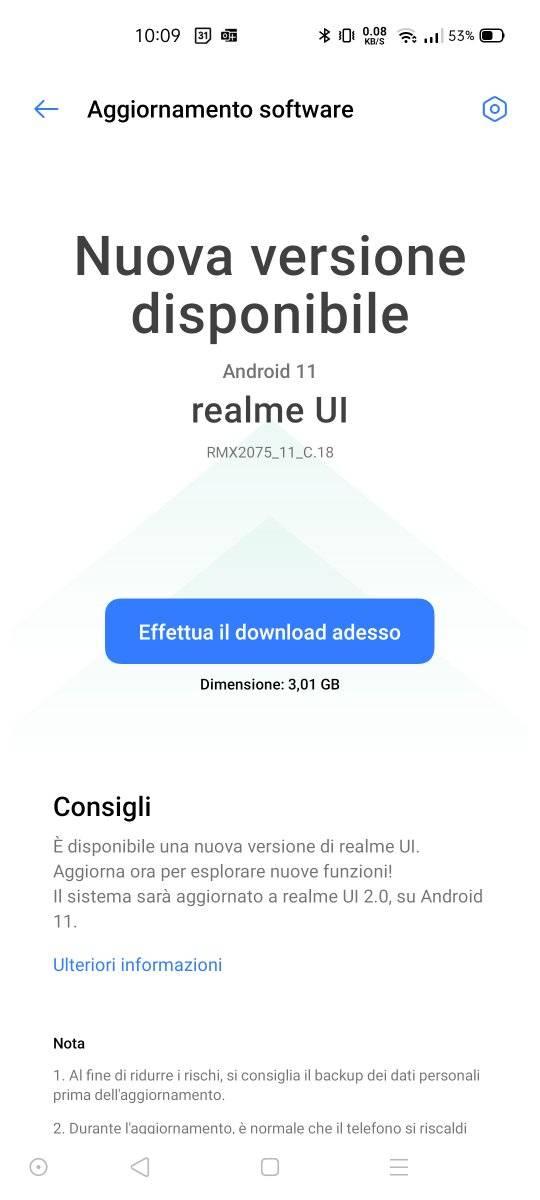 The weight of the upgrade for X50 Pro amounts to 3,01 GB, so we recommend downloading through a WiFi connection in order not to erode your data traffic too much. If you have not yet received the notification (the roll out is gradual) and you want to verify that the update is available, you can go to Settings> Software Update.
The 6 Pro is also updated, but without Android 11
We also report an update on Realme 6 Pro, although unfortunately it does not include Android 11. This update carries the build number RMX2063_11_A.38 and contains some known bug fixes and system stability improvements.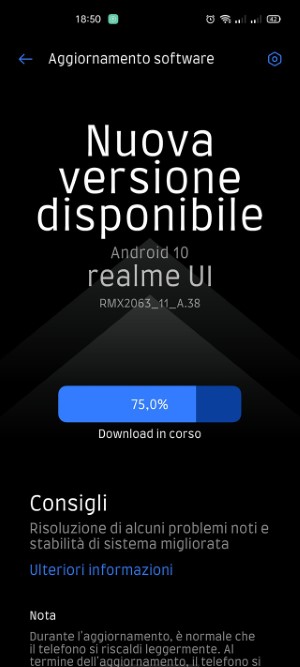 For the moment there are no official Android 11 update times for the other smartphones of the brand related to Italy, we will update you if there is news.