Democratizing 5G technology: these are Realme's plans for 2021, according to the last words of the CEO Madhav Sheth. And the first action that the brand will take to do this will be to launch Realme X7 and X7 Pro on the global market. The CEO himself reveals it with a Twitter message that leaves no room for interpretation. Their international release has already been confirmed for some time, but now more precise indications and even an official teaser have arrived.
The exact date has not been revealed, but probably the release of Realme X7 and X7 Pro is already scheduled for the month of December. However, this timing should only concern the Asian markets: the first launches should take place in India and Taiwan. In addition, the Pro variant was certified in Thailand recently, an element that confirms the release also in the nation of Southeast Asia.
The official teaser that shows part of the device in a bag comes from the Taiwanese division. As mentioned, the CEO stated that the launch of Realme X7 and X7 Pro will be the first plan to democratize 5G in 2021, so we can expect an release in Europe shortly after the launch in the aforementioned Asian countries (although we will have to wait until 2021). However, we have to wait for official confirmation because there is no information regarding a precise launch timing in the old continent.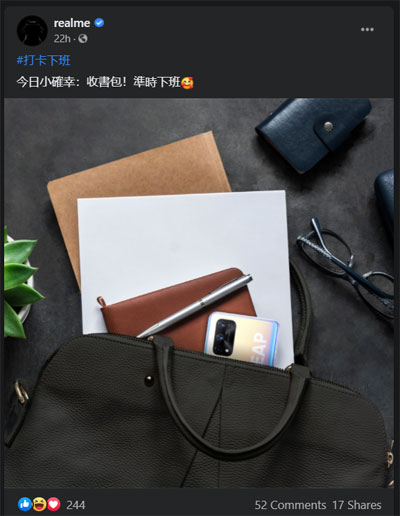 For now Realme X7 and X7 Pro are marketed only in China with base prices of around 220 euros and around 270 euros at current exchange rates. Both have AMOLED display (only the Pro has a 120 Hz refresh rate), a quad 64 + 8 + 2 + 2 MP rear camera and a 32 MP front sensor, while the processors are respectively MediaTek Dimensity 800U and Dimensity 1000+. The batteries have capacities of 4300 and 4500 mAh with support for fast charging at 65W.