OPPO has released several models of true wireless headphones on the Italian market, but in this review we talk about its wired earphones, an ideal model for owners of smartphones (and not) of the manufacturer who want to save while still being able to listen to good music in headphones with a satisfactory performance. The OPPO earphones we are talking about are those included in the packaging of its smartphones (for example from the Find the X2 Neo), but are also sold separately. Will they be valid or is it better to upgrade to more expensive models for better audio performance? Let's find out together in the OPPO corded earphones review.
Features of OPPO earphones
Type: Corded earphones
Material: Plastic
White color
Speaker diameter: 14,2 mm
Impedance: 16 Ohm
Sensitivity: 95 dB
Microphone: Yes
Controls: Answer key
Connector: USB-C
Length: 120 cm
Design and construction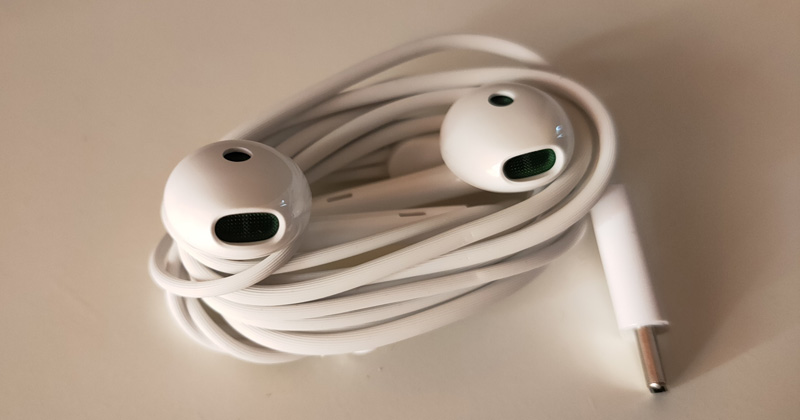 The design and build quality of these OPPO earphones are two different sides of the same coin. If we consider the look, these headphones are really beautiful and avant-garde. They have a non-in-ear design, just like that of the AirPods. And it is also a careful design, with great compactness and attention to detail. Very nice effect of the green reflection that you can see when you look at the holes from which the audio comes out: green because it is the color of the OPPO logo.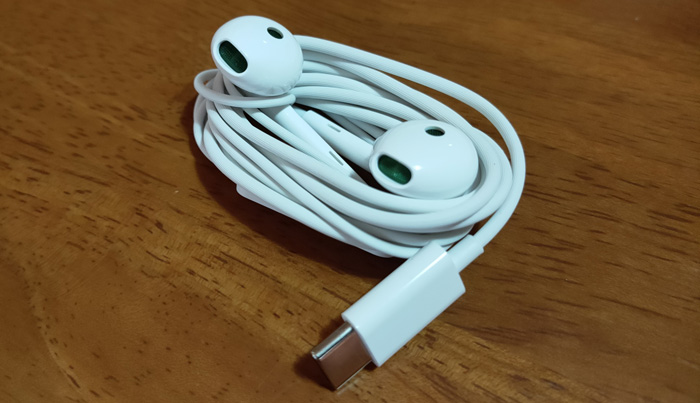 On the wire these headphones have a single button that is used to answer calls and hang up, but also to stop and resume music playback. The attack is of type USB-C or Type-C, so they must be connected directly to the charging port of the smartphone. They are ideal for devices without an audio jack, and as there are more and more of them, they are considered long-lasting headphones. Speaking of build quality, at first glance I'm not particularly satisfied. To the touch you feel that the materials used are "cheap".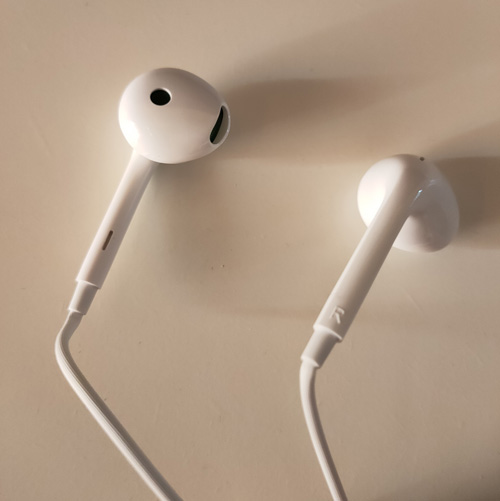 The wire is very thin and it doesn't seem to be enough to damage it, and the OPPO earphones are made of plastic; the whole does not seem particularly resistant. Even the connections between the wire and the OPPO earphones, the remote control with the physical button and the USB-C connection are not particularly reinforced. Of course this does not mean that these OPPO earphones will surely break with wear: it is just the impression I got while holding them in my hands.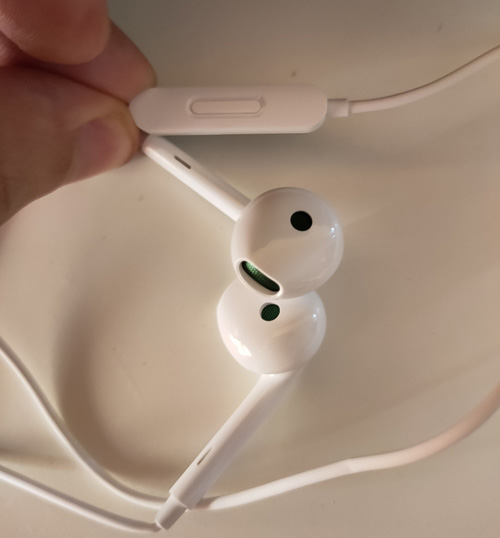 Audio quality
While the build quality seemed a little subdued, the audio quality left us incredibly surprised. In terms of sound these OPPO earphones are definitely among the best among those included in the smartphone packages. All the frequencies they are well balanced, we do not have pumped basses but despite the in-ear design it is possible to perceive them in a crystalline way, as well as the high frequencies. It is easy to distinguish the musical instruments of a song, and the definition of the audio goes far beyond such cheap headphones, managing to surpass even models of true wireless earphones that cost double, triple and quadruple.
OPPO earphones with cable - Price and conclusion
When purchased separately from a smartphone, these OPPO earphones can be found at a price of 15 € or slightly lower. Are they worth the price they cost? For the audio experience they offer absolutely yes: we would not have expected such quality, definition and clarity of sound from such cheap non-in-ear headphones. The build quality can definitely be improved, so these are earphones for those who want great sound quality but are willing to commit to treating them well to prevent them from breaking prematurely.
OPPO earphones with USB-C cable
Design -

8/10

Build quality -

6/10

Audio -

9/10

Price -

8.5/10
Final verdict
Very cheap earphones that for the price they cost offer an amazing sound, but you have to be careful not to damage them more easily than you might think. Promoted.