Reno5 Pro 5G is finally ready for the international market as well: for now, unfortunately, there is still no news for Europe, but OPPO has confirmed that the device of the new series will be launched in India on January 18th at 12:30 local time. We already know the technical specifications of the smartphone, however we do not yet know if there will be changes for the Indian market. And it is also not known whether the standard version will also be launched in India. We don't have information about prices in India yet either.
The revolutionary video technologies of OPPO Reno5 Pro 5G
Meanwhile, OPPO has explained in detail the new technologies on board Reno5 Pro 5G that will be able to significantly increase the quality in video recording. The camera of the device is equipped with the Full Dimension Fusion Portrait Video system which includes technology AI Highlight Videos. This technology uses artificial intelligence to analyze lighting conditions and use specific algorithms to enhance videos.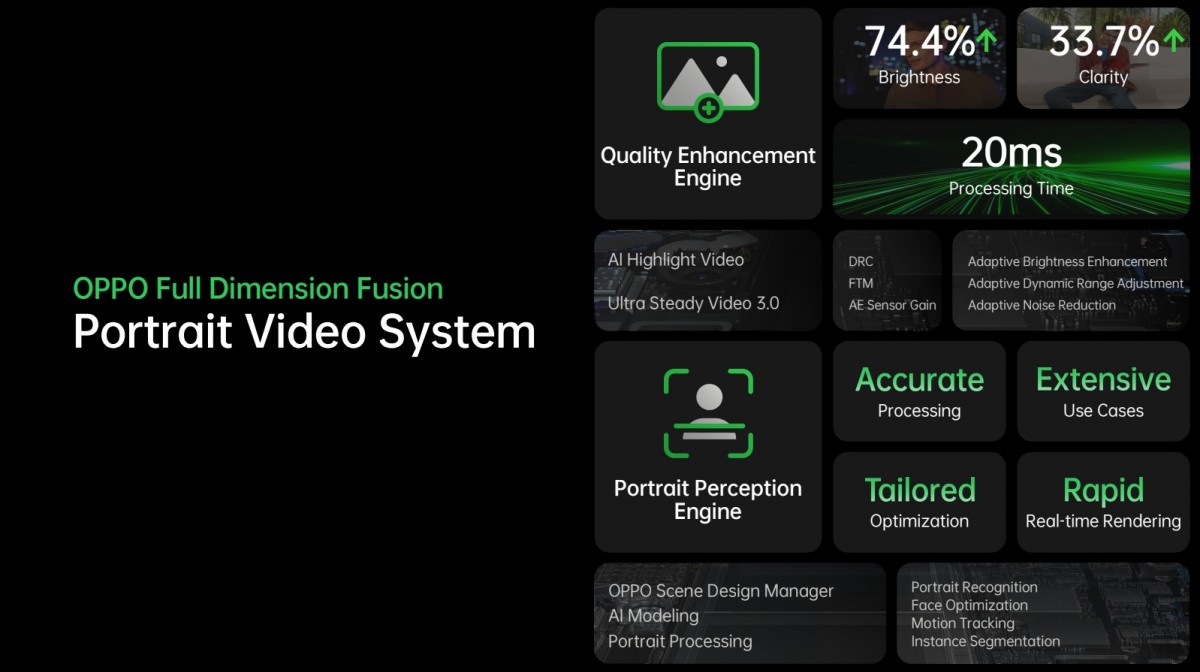 OPPO Reno5 Pro 5G is able to independently choose between the modes Ultra Night Video and Live HDR, and to use adaptive algorithms for improve brightness and dynamic range image, while minimizing the digital noise. This will have great results both at night and during adverse daytime situations.
With adaptive noise reduction, the smartphone combines multi-frame blending and noise reduction by using previous frames to compensate for camera shake. It is also able to reduce the "ghost effect" given by fast movements during recording. With a processing of 20 milliseconds, OPPO Reno5 Pro 5G thanks to AI Highlight Video manages to improve brightness and clarity of the image while guaranteeing reduced consumption by 40%.
The processing algorithms in question are executed by the MediaTek Dimensity 1000+ processor, a full-fledged top-of-the-range chip. OPPO finally announced that the Soloop app, pre-installed on its smartphones (also in Italy), which deals with automatic video editing based on artificial intelligence, has exceeded 40 million users and 60 million videos shared in a year and a half of activity.