Oppo jumps to the news in the smartphone sector for a sensational mistake that sees it as the protagonist in the last hours. We talked about a concept on which the Chinese company was working, which emerged in a patent filed in China. It was theOppo X Tom Ford, a particular rollable smartphone born, based on what one might think from the name, from the collaboration with the well-known fashion brand present in the name and in the design of the smartphone. Too bad, however, that this partnership has never existed and not only. The wallpapers used by Apple on the iPhone 11 would also have been used. What happened? Let's do some clarity.
Tom Ford denies: no collaboration with OPPO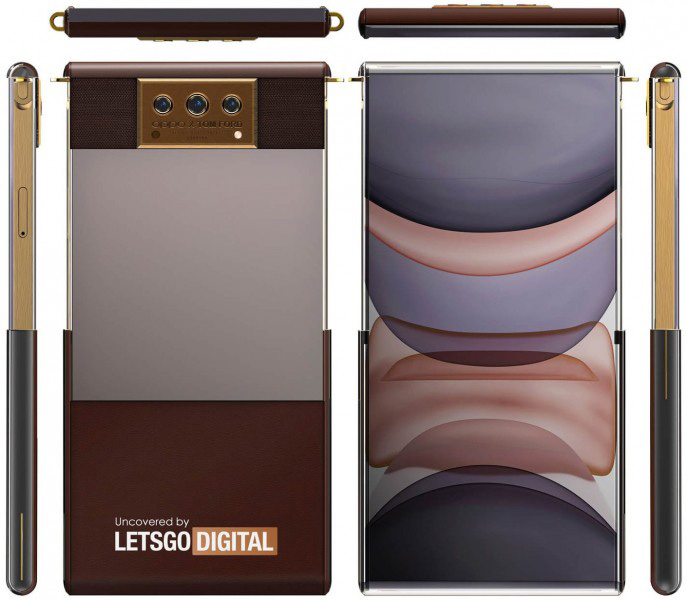 If at the beginning it seemed more than certain that the Oppo X Tom Ford was nothing more than a special edition born from the collaboration with the famous designer's brand, it is understood that this is not the case. On the contrary! Based on what has been leaked in these hours, in the Tom Ford home they didn't even know that the Chinese were using their brand to design their own smartphone.
The words of the well-known company were clear and clarified how "There is no such product under development", denying, in fact, the special version of the extendable smartphone. Furthermore, the use of the trademark has been defined as "improper and misleading". Even Oppo, subsequently, kept to clarify the position of him making a however step back from what emerged at the end of 2020. Even according to the Chinese, who have just officially pronounced themselves, there is no collaboration with the brand.
Curiously, the patent for this device came to light just around the time Samsung launched the Thom Browne special edition of its foldable Galaxy Z Flip.
The wallpaper borrowed from Apple
The images of the alleged Oppo X Tom Ford went around the world in a short time. Fans of the Apple brand, however, will undoubtedly have noticed an important detail. The wallpaper that is used on the Chinese concept is practically equal to what is used on Apple's iPhone 11.
The only visible difference lies in the color tone of the wallpaper. If they are more alive on the iPhone, in fact, they appear slightly more "faded" on Oppo, in line with the color of the body of the device. It is therefore inevitable to approach the strange phenomenon with an unsuccessful attempt to borrow Apple's wallpaper. That an apology should be expected for this too? We will know more in the coming days. Stay connected to not miss the next updates.